Market & Brands
Common Objective & BFC Host CEO Sustainable Fashion Breakfast
On 20th Sept Common Objective (CO) in partnership with the British Fashion Council and chaired by Brand Love hosted a CEO Breakfast at Aquavit in London bringing together CEOs from leading brands to share learning on how fashion can better address sustainability.
Attendees included sustainable innovation manager at French luxury group Kering, Christine Goulay, creative director of Mother of Pearl, Amy Powney and designer Maria Grachvogel. Other leading brands and retailers in attendance included Mulberry, John Lewis, People Tree and Boden.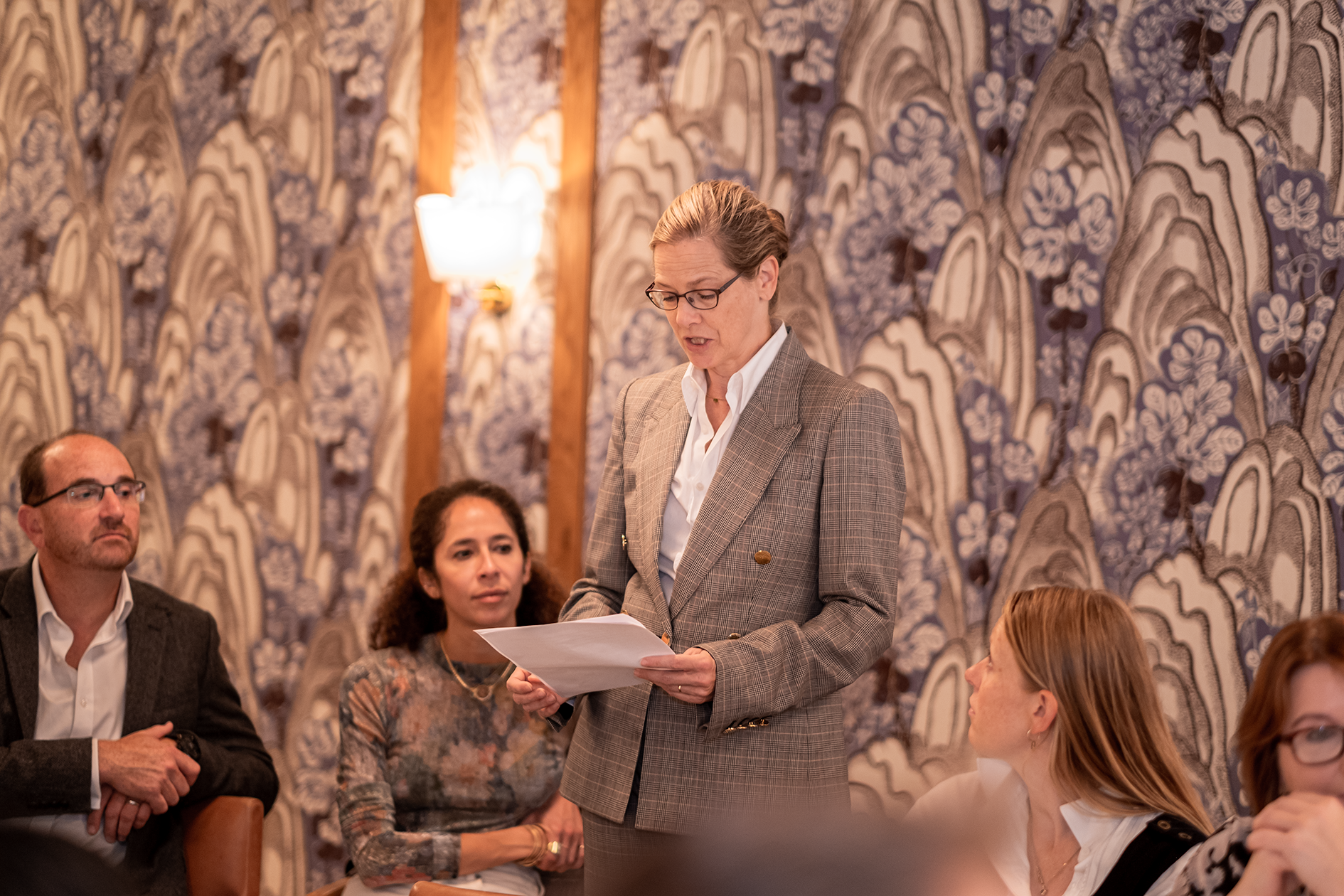 Dana Thomas | source: Shope Delano for Common Objective
Renowned American fashion and culture journalist Dana Thomas was also on hand to talk about her new book Fashionopolis: The Price of Fast Fashion and the Future of Clothes.

Dana described how in the last 30 years fashion has grown from a $500 billion trade, primarily domestic, to $2.4 trillion global behemoth. And, how the US textile and garment industry lost 75% of its work force from 1990-2012 even though globally twice as many people are now making fashion.
With attendees including model and sustainability influencer Arizona Muse and her son, as well as the Common Objective team heading off to the Climate Strike following the breakfast, the contribution of fashion to the climate crisis was not forgotten. Fashion production currently contributes 1.75 billion tonnes of CO2 emissions. Transport, which is often overlooked when calculating emissions within the industry, is estimated to generate around 106 million tonnes from sea freight alone. We all need to do more.
For more on the impact of the fashion industry check out our Mapping the Industry Report where we look at key metrics that contribute to fashion's carbon footprint.
Getting sustainability comms right is a challenge
One of the key takeaways from the event was the need to improve communications strategies around sustainability. One brand noted how it was only after working with a sustainability consultancy that they realised that they were actually already doing quite a lot already towards making their business sustainable and just didn't know it.
Another stated ''we felt so guilty about what we weren't doing that we hadn't talked to our customers about what we are doing'
Clearly, brands need to gain a better understanding of their sustainability status as it stands as well as how they can communicate sustainability to their customers with confidence.
Embedding sustainability into KPIs
The role of the consumer, government and brands in driving change was inevitably discussed. It was refreshing to hear this age old debate had moved forward with one brand describing how it embeds sustainability in the KPIs of its employees, across the board, to drive change through the business.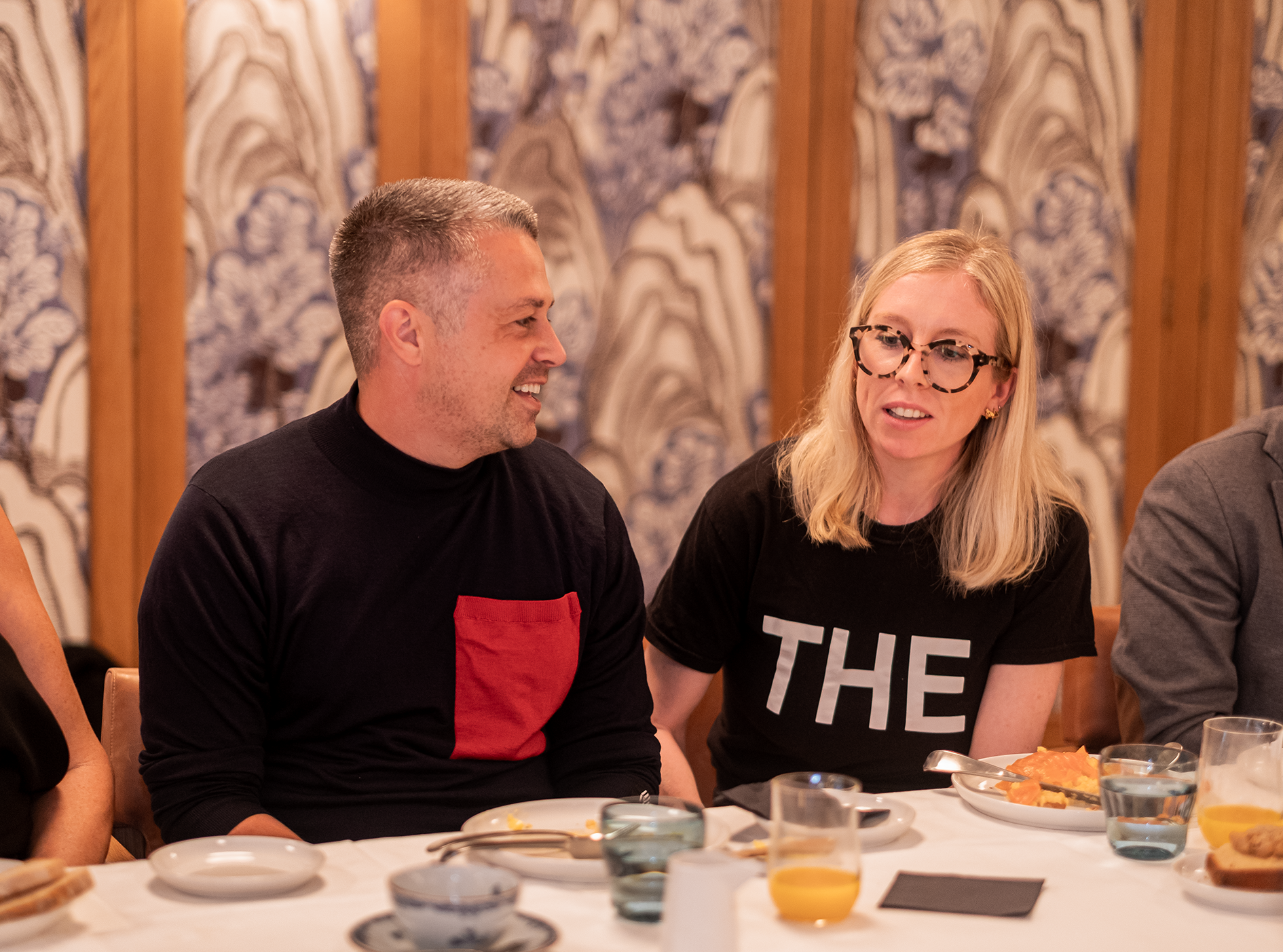 Rob Jones and Catherine Teatum of Teatum Jones | source: Shope Delano for Common Objective

Greenwashing concerns by sustainable fashion pioneers
Fears were also expressed by a pioneer sustainability brand: 'biggest issue I worry about is greenwashing…we are certified…but there's not enough organic cotton out there for all the businesses that are claiming organic cotton products'
No doubt a concern for many sustainable fashion brands who have embedded sustainability in their businesses from the start.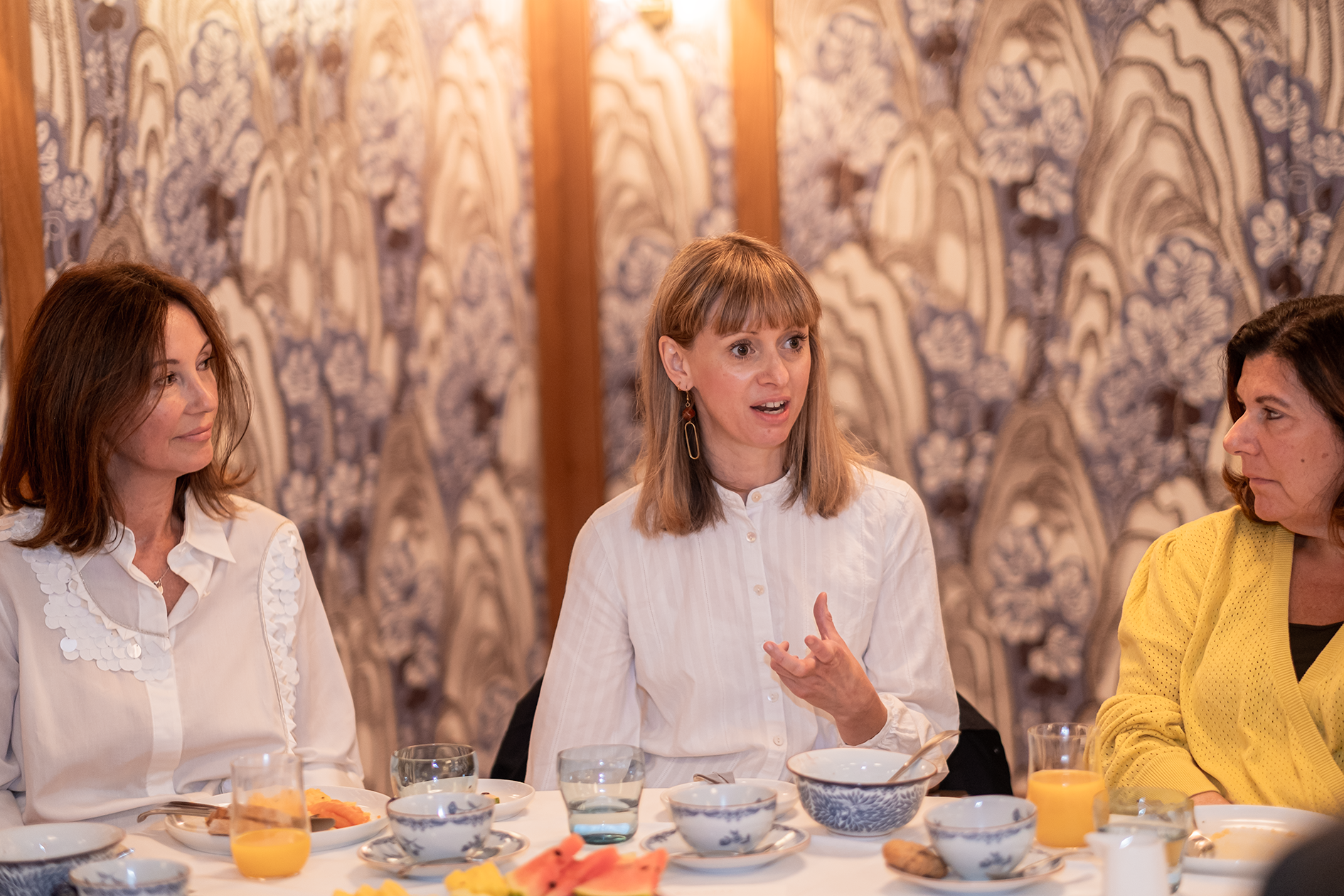 Shelley Tichborne from Mou, with Jenny Hulme and Melanie Traub of People Tree | source: Shope Delano for Common Objective
What to do about packaging?
Lastly, there were lots of nods of agreement when one large retailer spoke of how their biggest challenge is packaging and trying to remove more plastic.
There are no easy answers to the packaging dilemma but with e-commerce in fashion on the rise, predicted to grow from $408 billion in 2017 to more than $706 billion by 2022, it's something all brands need to consider.
Thank you
Thank you to all those who took the time to attend and to our sponsors MOU and Amanda Metcalfe of The Crown Estate. This is the first in a series of industry breakfast meetings we will be holding. Look out for our upcoming sourcing and buying breakfast meeting in November - The CO Team.
Chatham House rules applied.
Header image: Common Objective