Reports & Tools
Guide: How To Lower Your Climate Impact
The World Resources Institute has produced a helpful guidance document specifically for the apparel and footwear sector on how to set targets to reduce carbon emissions says:
"The greenhouse gas emissions of the global apparel and footwear sector are significant and likely to grow. Given the environmental and business implications of increasing global emissions, companies in the sector should actively pursue a comprehensive strategy to limit their climate impacts and ensure their greenhouse gas (GHG) reduction targets are in line with what the latest climate science says is necessary to meet the goals of the Paris Agreement.

While many apparel and footwear companies are motivated to do their part to prevent catastrophic climate change, emissions along the value chain are significant for brands and retailers, and companies face numerous hurdles to address them.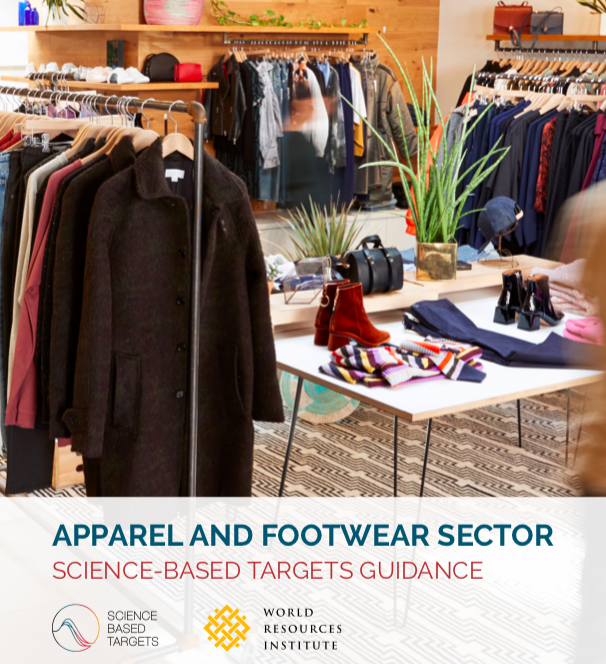 This guidance provides recommendations for companies in the sector—including retailers, brands, finished goods manufacturers, and mills—to set science-based targets, and provides case studies on best practices in target setting and strategies for achieving reductions."
Fashion retailers that have already set targets according to science-based criteria include Puma, Kering, SkunkFunk and Levi Strauss; whilst VF Corporation, Chanel and Yunus Textile Mills are amongst those who have formally committed to them.
Access the guide here.
The climate crisis is real and the fashion brands that succeed in the 21st century will be those who address it.
Find out more about fashion and climate change, including concrete actions fashion brands can take, in Can Fashion Stop Climate Change? And use the CO 3D Sustainability Roadmap toolkit to help you move from target setting to implementation.
---
Header image: Arthur & Henry