Innovation & Trends
Monthly News Roundup 1.2
CO explores the sustainability stories making the news this month and offers practical steps to help you address the key issues facing the industry.
1. LVMH announces new sustainability objectives
On 25th September LVMH announced their LIFE 2020: four environmental excellence objectives. The luxury conglomerate are aiming to reduce the environmental footprint of all products, implement best-in-class standards across all procurement chains, improve key environmental performance indicators for all sites, and reduce CO2 emissions.
Following in the footsteps of Kering's G7 Fashion Pact last month (which LVMH notably did not sign-up to claiming they did not have synergies with some of the fast fashion signatories), and Gucci's announcement that it is now carbon neutral across its own operations and supply chain, LVMH's announcement feels somewhat lacklustre.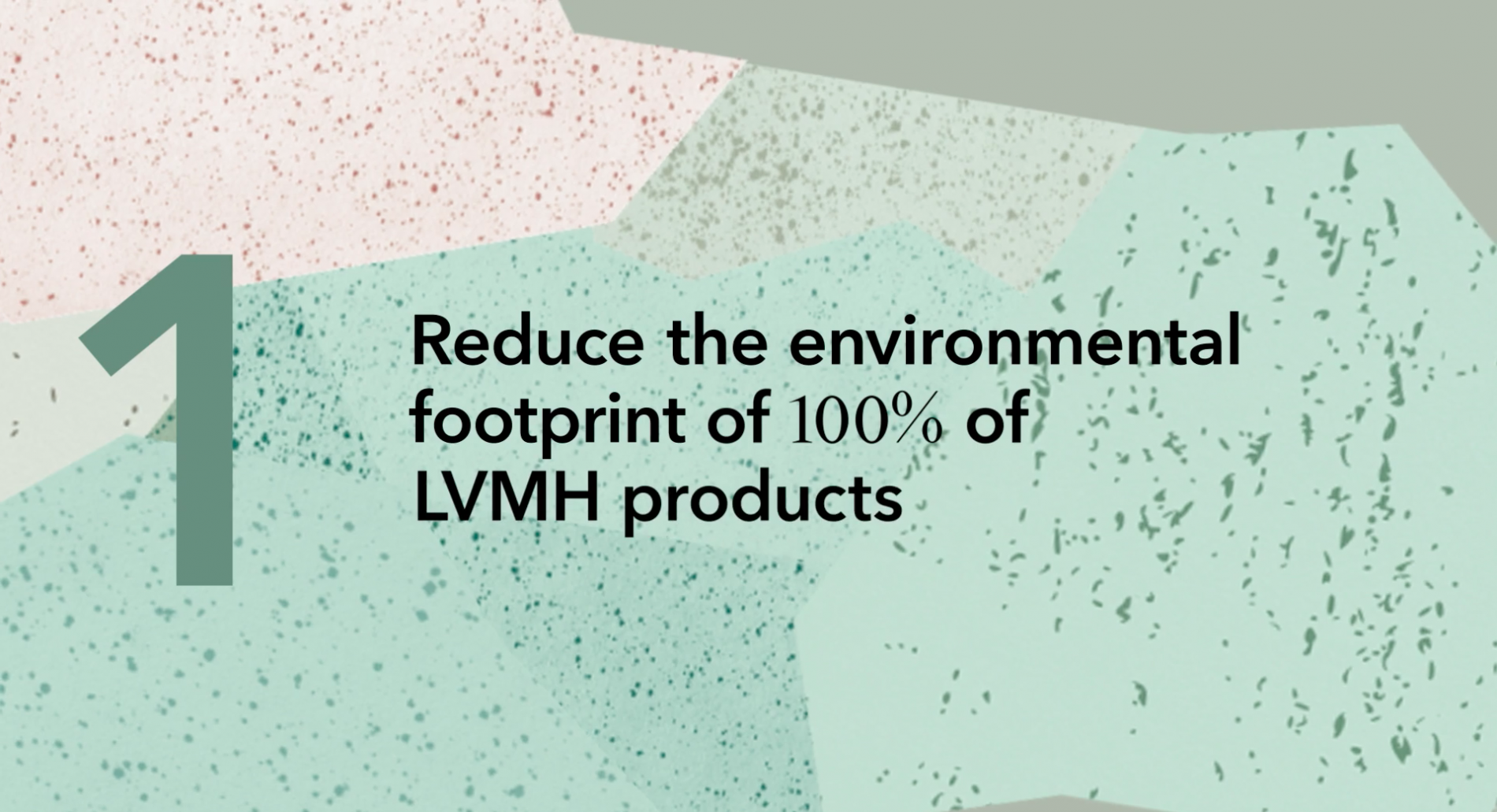 Targets are vague, for example: "Reduce the environmental footprint by 100% of LVMH products", prompting the question by how much will the footprint be reduced and based on previous, current or future production outputs?

Given Kering's EP&L, LVMH's announcement lacks the transparency of its luxury competitor. With LVMH fashion and leather goods sales increasing by 20% in the first quarter of 2019 (compared to Q1 2018) the question of whether increased volumes are outstripping sustainability gains is the perhaps the largest answer that remains unanswered by the LIFE 2020 announcement.
Take action
To get started on creating your own sustainability objectives and targets read our Introduction: How To Develop A Sustainability Roadmap. For a more detailed step-by-step guide on creating a sustainability roadmap including creating targets for your brand read the first in our four part series Sustainability Roadmap Part 1: Defining A Vision.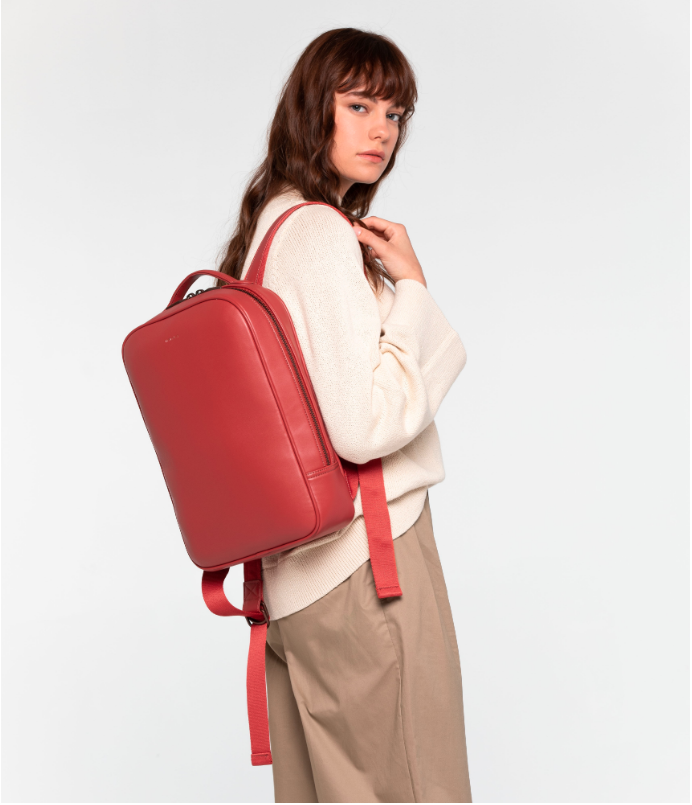 2. Matt & Nat issued warning for greenwashing by Advertising Standards Agency
Canadian vegan footwear and bag brand Matt & Nat have been issued a warning by the the Advertising Standards Agency for misleading customers on the sustainability of one of their products.
The complaint centres around a promotional leaflet of a backpack, which featured the tagline: "Vegan. Cruelty Free. Recycled". The complainant argued that since the bag itself was made of 100% PVC, with only the lining being made from recycled bottles it was misleading to call the backpack recycled.
A spokesman for the ASA said:"We told the advertiser to ensure that in future its ads do not exaggerate the amount of recycled material in its products." PVC is a petrochemical derived materials that requires toxic chemicals during its processing and requires energy intensive manufacture.
Take action
To find out and help source sustainable vegan alternatives to PVC read our Fabric Switch: The Leather Guide. Also check out our animal-free Fashion: 6 Companies Ahead of the Vegan Trend for best practice examples of brands using sustainable vegan leather alternatives.
To learn more about the issues relating to PVC production read The Issues: Chemicals for more on reducing chemicals in supply chains.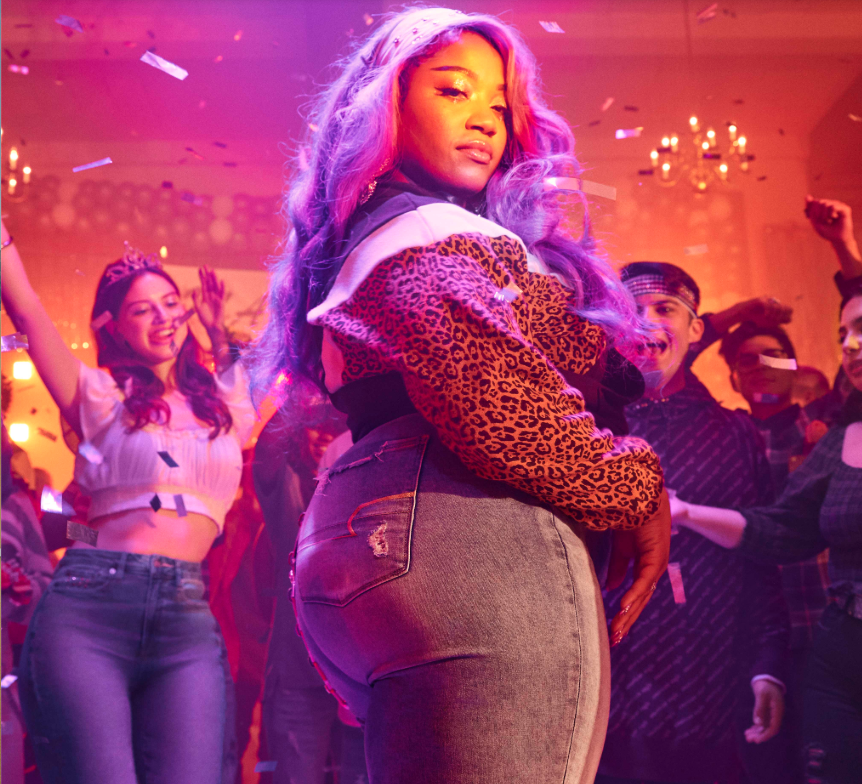 3. American Eagle Outfitters Inc. pledges to go carbon neutral by 2030
The US lifestyle and clothing retailer announced its latest sustainability objectives, which include a commitment to be carbon neutral in its owned and operated facilities by 2030. It has also committed to reducing its carbon emissions by 40% by 2030 and its manufacturing emissions by 60% by 2020.
American Eagle's commitments are the latest in a slew of emission reduction pledges announced by fashion brands in the last month. Gucci has already gone carbon neutral (thanks largely to the controversial decision to off-set emissions) while the G7 Fashion Pact has pledged to reduce emissions to zero by 2050.
2050 net zero targets are inline with the IPCC 2018 report although these estimates are considered conservative by a number of scientists. Worryingly, by 2030, on current trends, emissions from fashion and textile production are set to rise 60 per cent, reaching an estimated 2.8 billion tonnes of CO2.
Take action
To learn more about carbon emissions in the fashion and textile industry read The Issues: Energy and Can Fashion Stop Climate Change?
4. Clean Clothes Campaign auditing report "Fig Leaf for Fashion" launched
The Clean Clothes Campaign Fig Leaf for Fashion report, launched in September, provides extensive analysis of the multi-billion dollar social auditing industry. The report looks at the links between well-known compliance initiatives such as Social Accountability International and the largest auditing firms including Bureau Veritas and Elevate and the failure of the auditing and compliance approach to safeguard worker safety or tackle poor working conditions.
"Evidence shows that auditing alone does not result in improved conditions. The best way to improve working practices in your supply chain is to do due diligence into your own supply chains and to work hand-in-hand with your suppliers to help them address the root causes of poor conditions, which may include your buying practices." Clare Lissaman, Director of Content and Impact Common Objective.
Take action
If you are new to auditing then 13 Questions To Ask Suppliers About Working Conditions is a good place to start. For an assessment of the value of social audits read How To Get The Most Out of a Supplier's Social Audit. And for a detailed analysis of social issues linked to auditing read The Issues: Harrassment & Abuse, Child Labour in the Fashion Industry and The Issues: Working Hours.
In other sustainability and fashion news
Sustainable initiatives
Common Objective x British Fashion Council host first in a series of CEO breakfasts
Sustainable innovation programme launched by Swarovski x United Nations
Sustainable fashion brands
Megan Markle wears dress by Malawian label Mayamiko on Royal Tour
Dhana Inc launches bespoke memory' jacket
Green Carpet Award winners announced
Sustainable materials
Delicate wash settings release more micro fibres than regular wash cycles
Asics invests in eco textile company that develops knitted, sportswear friendly materials
Sustainable interlinings launched by Chargeurs
Circular economy innovations
Toray x Uniqlo launch recycled jackets and plastic bottles collaboration