3D Business
Sustainability Roadmap Toolkit
Once you've made a commitment to sustainability in your business, where to go next? The CO toolkit will walk you step-by-step through the process of creating a strategy and turning it into action.
Sustainability isn't just about sourcing materials and manufacturing.
In every business, choices are made that can have major and lasting impacts on sustainability.
Whether it's about company structure, product design and development, operations, sales, or indeed sourcing and production, all these decisions and more can be approached with sustainability in mind.
Therefore, whether a business has had sustainability goals from the outset, or is looking to switch to be more socially and environmentally sustainable, it's critical to take a strategic approach. Just as with other aspects of business planning, to enable a roadmap for sustainable success you must clearly define a vision, and put in place relevant strategies, frameworks and policies that stand as equal pillars of your business plan.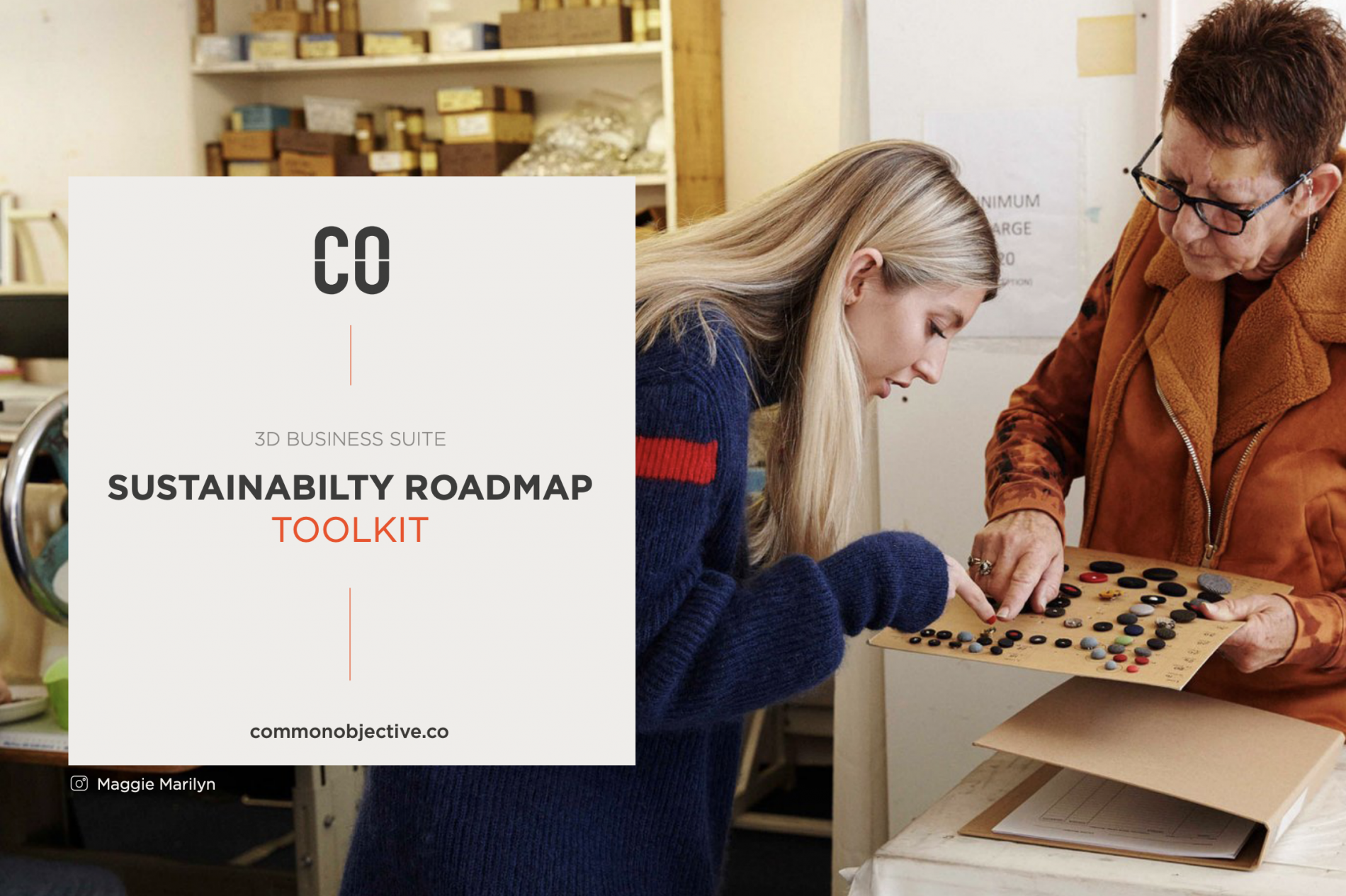 The CO Sustainability Roadmap Toolkit helps businesses develop a strong sustainability strategy through prioritising, setting achievable goals, and developing tools for action. It's laid out in four steps with associated tools and templates:

This guide will help you clarify and articulate your sustainability vision through defining your values
Building on your sustainability vision, this guide will help you to identify and prioritise the areas where you can take action
Once you have your objectives in place, this guide will show you how to turn them into a framework with measurable targets
Finally, you are ready to take your targets – aligned to your identified sustainability objectives – and use it to develop relevant policies and procedures
28 March 2019
Download
Access all the tools and frameworks you need to develop a Sustainability Roadmap and create Policies.
Notices from our PRO members
News • 3 weeks, 1 day ago
Become a certified B Corp
Want to join the dynamic B Corp movement? We can help your brand to meet certification requirements and become a business for good.
Events • 3 weeks ago
Fireside Chat: Untouched World
Join us on 29th June when we'll be joined by founder and CEO of pioneering sustainable brand, Untouched World, Peri Drysdale.
News • 1 week, 2 days ago
Crafted by Refugees
Introducing the CO x MADE51 hub, your go-to sourcing platform for artisanal products crafted by refugees and verified by the World Fair Trade Organisation.