Strategy
Masterclass: How To Take Action On Biodiversity In Fashion
Each Masterclass in our series takes a deep dive into a pressing sustainability topic, providing an overview of the solutions on offer as well as talking to experts to find out how to overcome the challenges we face in doing business sustainably. For this masterclass we take a closer look at biodiversity and fashion.
This year has been dubbed the super year for nature and biodiversity by the UN. It has therefore never been a more prescient time to be looking at the relationship between fashion and biodiversity.

We were delighted to be joined by Dr Gemma Cranston, director of the Business and Nature Team at Cambridge Institute of Sustainability Leadership, Dr Sam Sinclair of sustainability consultancy Biodiversify and Dr Katrina ole-MoiYoi, sustainability sourcing expert at Kering.
The Masterclass gives you the low-down on the key impacts of fashion on biodiversity and how you can put a biodiversity strategy in place for your business as well as providing you with best practice case studies for inspiration.

We Discuss...
What does that look like in practical terms?
Sam talked through the 8-step process and explained the Conversation Hierarchy framework of Avoid, Minimise, Restore and Off-set used in the report. He explained how businesses can identify motivations for creating a strategy based on their brand identity, their customer demographic as well as where the risks lie in their supply chain.
How realistic is it for brands and suppliers initiating a biodiversity strategy to start with a proactive strategy versus a strategy that mitigates impact?
Gemma emphasised the need to first understand the risk associated with biodiversity impacts. A simple risk screening, like the Biodiversity Impact Metric, can support companies in first diagnosing where they may have an issue associated with biodiversity. Once a company understands its risks it can then prioritise and determine where to focus action. Sam also mentions that a common pitfall can be to underestimate your impacts and identify positive actions which are unambitious in scale.
How can brands work out their current impact without the need for a large amount of resources and data collection?
The Biodiversity Impact Metric Tool was discussed by Gemma as a straightforward way for brands to get an overall sense of the impact of their sourcing. The tool requires brands to know which country, or at least which region their raw materials comes from as well as the quantity used and then makes assumptions based on globally available data.
How is Kering using the Conservation Hierarchy framework in practice?
We spoke with Dr Katrina ole-MoiYoi, sustainable sourcing expert at Kering about how Kering have used the framework to drive their biodiversity focused projects. Katrina gave an example of how Kering avoids using leather from farms involved in deforestation with contractual clauses including traceability measure.
Katrina also explained how over 30 percent of cotton used by Kering brands is organic and how the luxury fashion group conducted a project in the Xinjiang province in China with the NGO RARE on how to transition large cotton farms from conventional cotton to organic cotton.
We also heard about the Sustainable Cashmere project that Kering is working on to restore the precious grasslands in the Gobi region, by working with herders on their pasture practices.
Cambridge Institute of Sustainability Leadership
CISL is an Institute within the University of Cambridge. For over three decades they have built individual and organisational leadership capacity and capabilities, and created industry-leading collaborations, to catalyse change and accelerate the path to a sustainable economy. CISL collaborates with companies to identify what impacts and dependencies upon nature means for their businesses and support them in taking steps to transform their operations and strategies.
Click here to connect with CISL
Biodiversify
The central purpose of Biodiversify is to actively forge a stronger connection between science and practice to help a wide range of organisations improve their relationship with biodiversity and the environment. Biodiversify achieves this by working with a wide selection of colleagues from around the world to develop solutions that draw from both cutting-edge theory and leading practice. Because they bring together experts who have dedicated their careers to solving real world problems, they can work with clients to help conceptualise and understand problems. They then draw on their extensive network of collaborators to bring in the expertise needed to develop innovative, scientifically informed solutions.
Click here to connect with Biodiversify
Download the Masterclass Slide Deck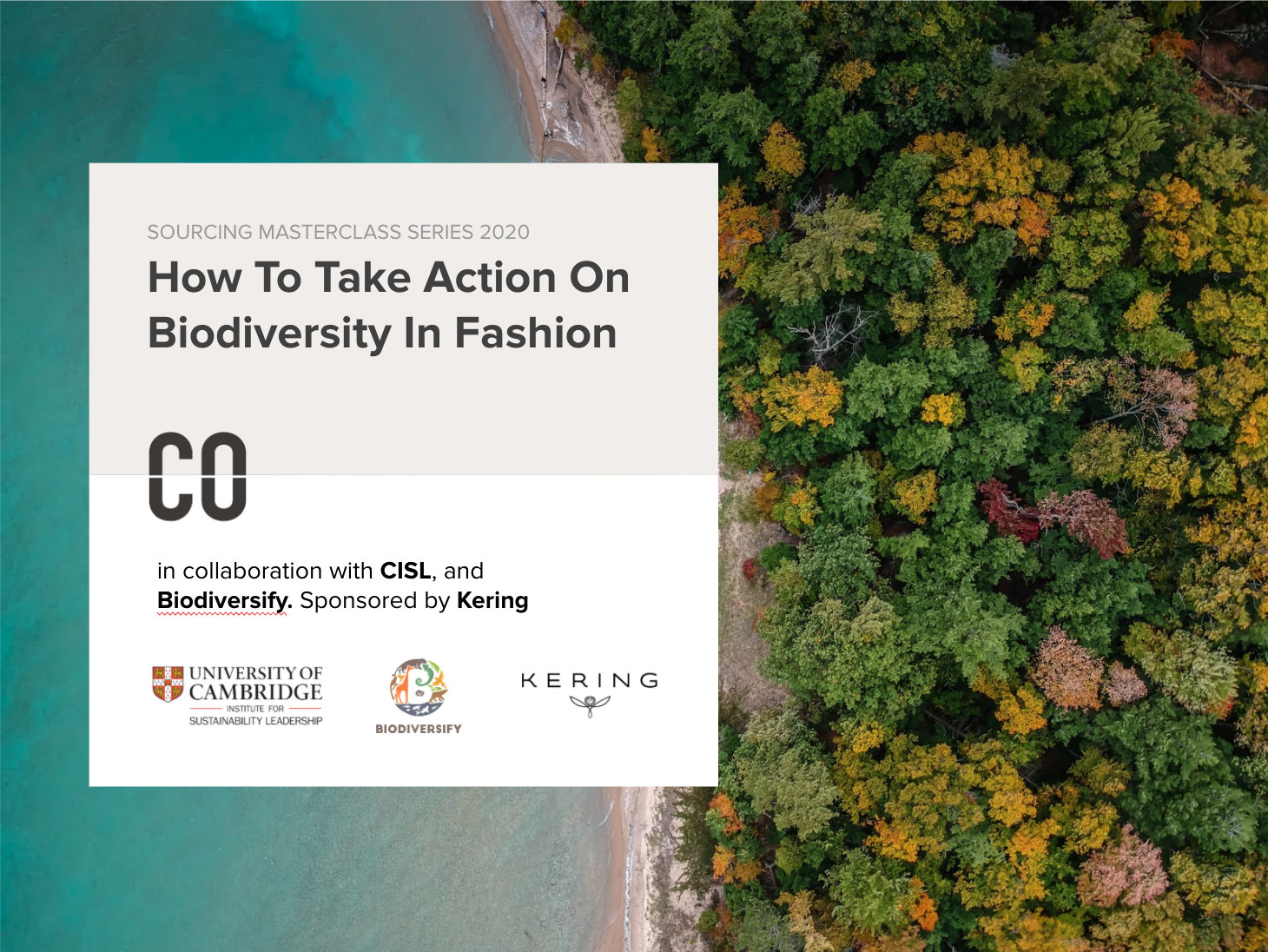 Header image: Photo by Nick Perez on Unsplash
---
This masterclass took place on 27th May and was sponsored by Kering.

29 May 2020
Author
Made possible by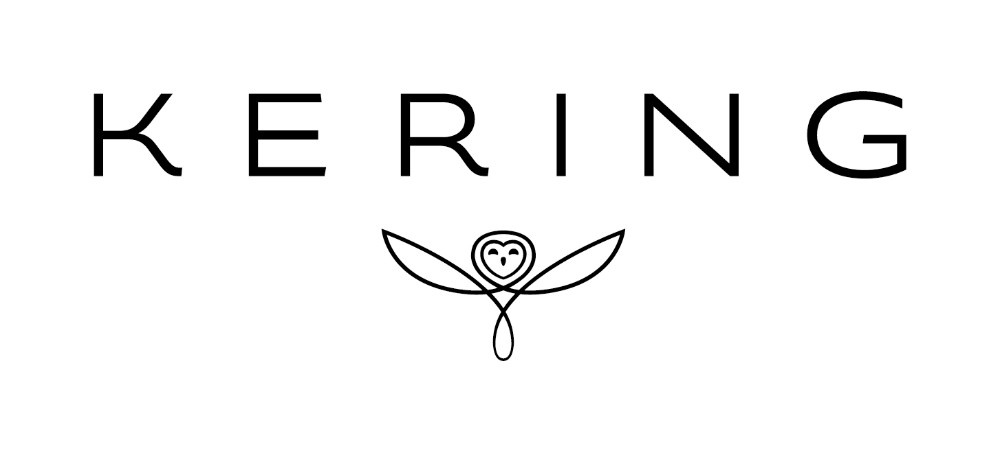 Download