Fibres & Fabrics
CO x TECHSTYLE Materials Hub
We are thrilled to launch the TECHSTYLE Materials Hub on CO - featuring pioneering suppliers of innovative and sustainable materials, along with articles and guides on new material technologies.
---
---
In the wake of Covid-19, fabric sourcing has by necessity gone online - which makes it harder to assess fabric and material look and feel. At the same time, sustainability is becoming more important than ever to the sourcing sector. McKinsey found in 2020 that over 60% of fashion sourcing professionals surveyed believe that sustainable materials will become mainstream.
At CO, our mission is to make it easier for all our members to source and produce fashion in the most sustainable way. We know that great fabric images and the ability to order swatches are both key to this mission.
In 2018 the visionary entrepreneur, Tiffany Chen, founded TECHSTYLE Solutions with the goal of revolutionising material sourcing processes. TECHSTYLE streamlines the sourcing process, offering curated and updated fabric images and the ability to order swatches and fabric / materials directly from sustainable suppliers. The site shares our Common Objective of a more sustainable fashion industry - aiming to combine innovation with technologies to reduce waste, increase efficiency, optimise resources and create transparency in the apparel supply-chain.
"The goal of this partnership is to combine Common Objective's strength in connecting industry professionals and providing quality resources, with Techstyle's focus on driving adoption of sustainable materials via a transparent marketplace, to enable better business practices in the Fashion industry." Tiffany Chen
In 2020 TECHSTYLE joined forces with The Sustainable Angle in their first digital Future Fabrics Expo - held in response to Covid-19, giving Sustainable Angle suppliers the opportunity to be featured on TECHSTYLE. At CO, we are HUGE fans of The Sustainable Angle. This brilliant initiative has been instrumental in taking sustainable fabric sourcing from niche to mainstream through their inspirational events.
That's why we are thrilled to announce a partnership between TECHSTYLE, CO, and Sustainable Angle, as we launch the TECHSTYLE Materials Hub on CO.
Featuring pioneering suppliers of innovative and sustainable materials, along with articles and guides on new material technologies and how to assess their impact, innovative recycling technologies, leather alternatives and fabrics from food waste, the Hub allows CO members to order swatches and materials directly online for the first time.
We are also excited to be collaborating with The Sustainable Angle on events later this year that will multiply the impact of all 3 organisations.
More than ever, we believe that now is the time to join forces with the other entrepreneurs and leaders in the sustainable fashion space. The challenges facing the fashion industry are too great for any organisation to tackle alone. Through collaboration, we believe we can catalyse change on a global scale - and build a fashion industry we can all be proud of.
Header image: Desserto

---
22 February 2021
Author
In association with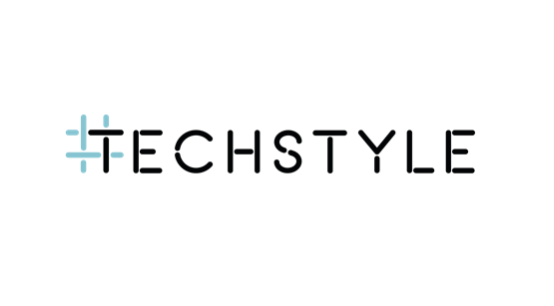 Notices from our PRO members
News • 3 weeks, 1 day ago
Video - Purnaa's Founder Story
Purnaa's founder shares how brands benefit from working with living wage factories and how to help your small-but-ethical product partners scale to your needs.
Opportunities • 1 week, 5 days ago
The Small but Perfect Circle
Join the SBP Circle to connect with project partners, SMEs, professionals and various stakeholders from around the world working in sustainable fashion.
Events • 4 days, 21 hours ago
SPOT US AT FUTURE FABRICS EXPO
Come, and see our Sustainable Textile collection in London! We're displaying at the Future Fabrics Expo on the 26th, 27th,28th of June '23.