Innovation & Trends
8 Streetwear Specialists Bringing Sustainability To The Masses
City slickers: making and designing streetwear and fashion with an edge doesn't mean compromising on ethics. Here, eight of the 2019 CO Leaders show how to combine street style with sustainability.
Streetwear, which has its roots in the late 1970s New York hip hop scene as well as California surf culture from the same era, is bigger business than ever, having recently broken through to the high echelons of luxury fashion. And while ethical fashion used to just mean hemp and espadrilles - which certainly still have their place - street style has now taken the sustainable baton and run with it.
Just because a garment has been designed for an urban lifestyle, it doesn't mean that the manufacturer - and ultimately the consumer - doesn't care about the protection of the wider environment and those who live in it. From recycled batik baseball caps and technical denim fabrics, to wardrobes designed for the conscious city cycler and backpacks made from seatbelts, these eight businesses are leaders in sustainable streetwear.
Topiku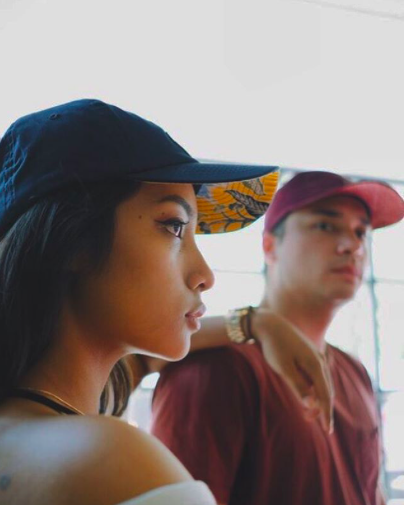 Founded in 2014 by Monty Hasan after a visit to his home country of Indonesia, Topiku - which means 'my hat' in Indonesian - makes baseball caps from waste materials. The classic designs come in earthy colours and hide a surprise batik traditional pattern on the underside of the peak.
Nothing in the construction of the hats involves any new materials: the brims are made from recycled buckets salvaged from landfill; patches and scraps are fashion from leather collected from local Indonesian businesses; leftover and deadstock fabrics are used to construct the hats themselves. The hope is that by asking its manufacturers to use recycled materials, Topiku will help businesses re-evaluate how they deal with their waste.
Good Krama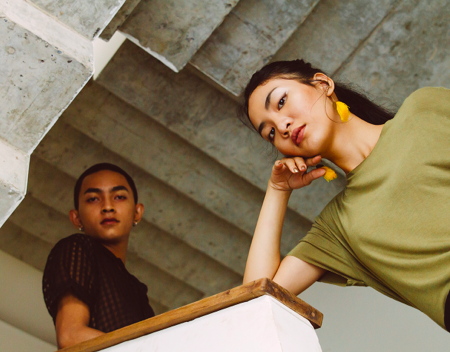 No, we haven't spelt karma incorrectly. The krama is a traditional Cambodian silk or cotton scarf made of tiny little squares. All of the fabrics used in fashion brand Good Krama's designs are inspired by the krama, whether that's a men's bomber jacket or a pair of women's overalls.
Good Krama sources deadstock fabrics from Cambodia's garment factories (of which there are over 500) that find themselves with leftovers and over-ordered stock. Unless it is being used for recycling or upcycling, the brand avoids synthetic fibres, instead preferring to use natural silk, linen and viscose.
The really cool thing, though, is that each garment is given an 'eco impact' assessment, meaning the customer can clearly see how much water was saved, or carbon emissions avoided compared to the same garment made in a conventional way before they make their purchase.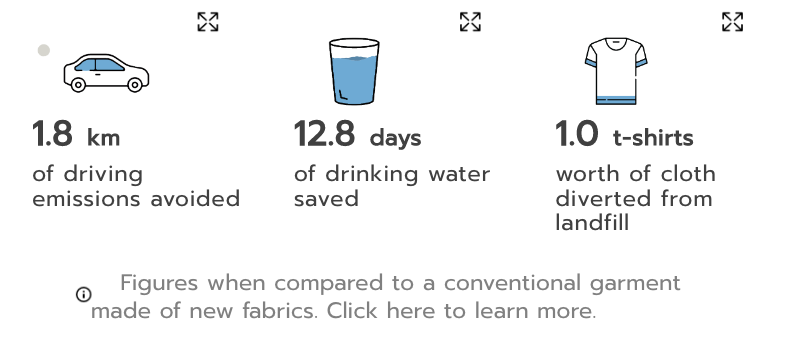 Anubha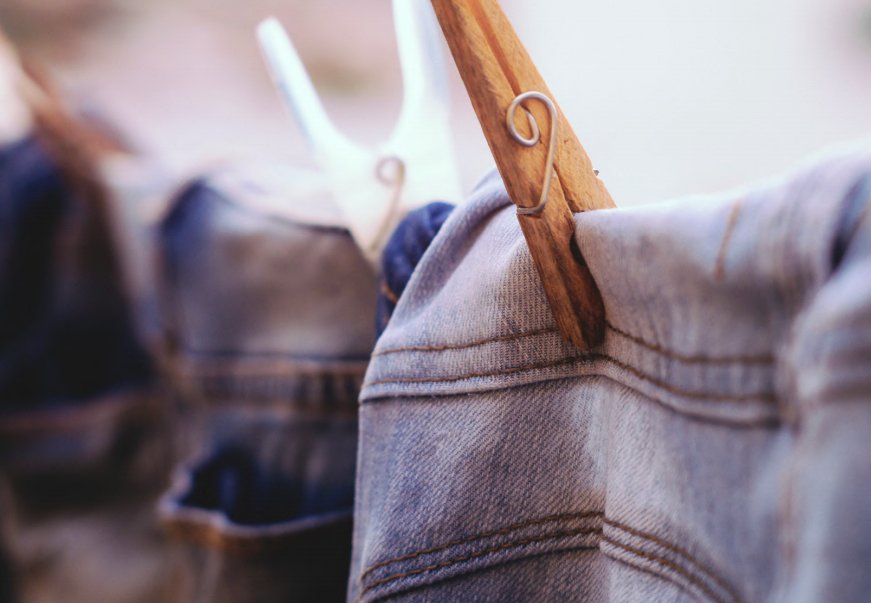 Denim has a bad name when it comes to the environment, but the Indian manufacturer Anubha is turning that reputation on its head. Thanks to its state-of-the-art facilities, it is able to produce denim and piece dyed fabrics in a sustainable way, while still being able to respond to customer demands quickly, and without having to rely on external suppliers.
Anubha also has an impressive transparency when it comes to the details of its sustainable credentials. Its website boasts statistics, graphs and flow tables that show exactly how and where it is saving water, waste and energy.
Continental Clothing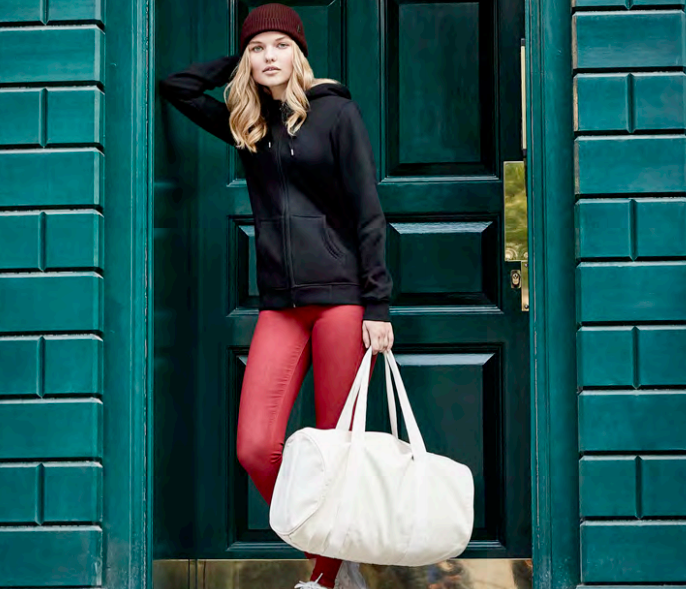 Continental Clothing has been around since the mid-Nineties, producing blank T-shirts ready-for-printing that are used for music merchandise, by the fashion industry, and for leisure and corporate promotions.
The company has won numerous environmental and corporate responsibility awards, and has four branches to its business: Continental Clothing (the original ready-to-print T-shirts), Earth Positive (100% organic), Salvage (100% recycled) and Fair Share (sold at a small premium to deliver a living wage to the garment worker).
SKFK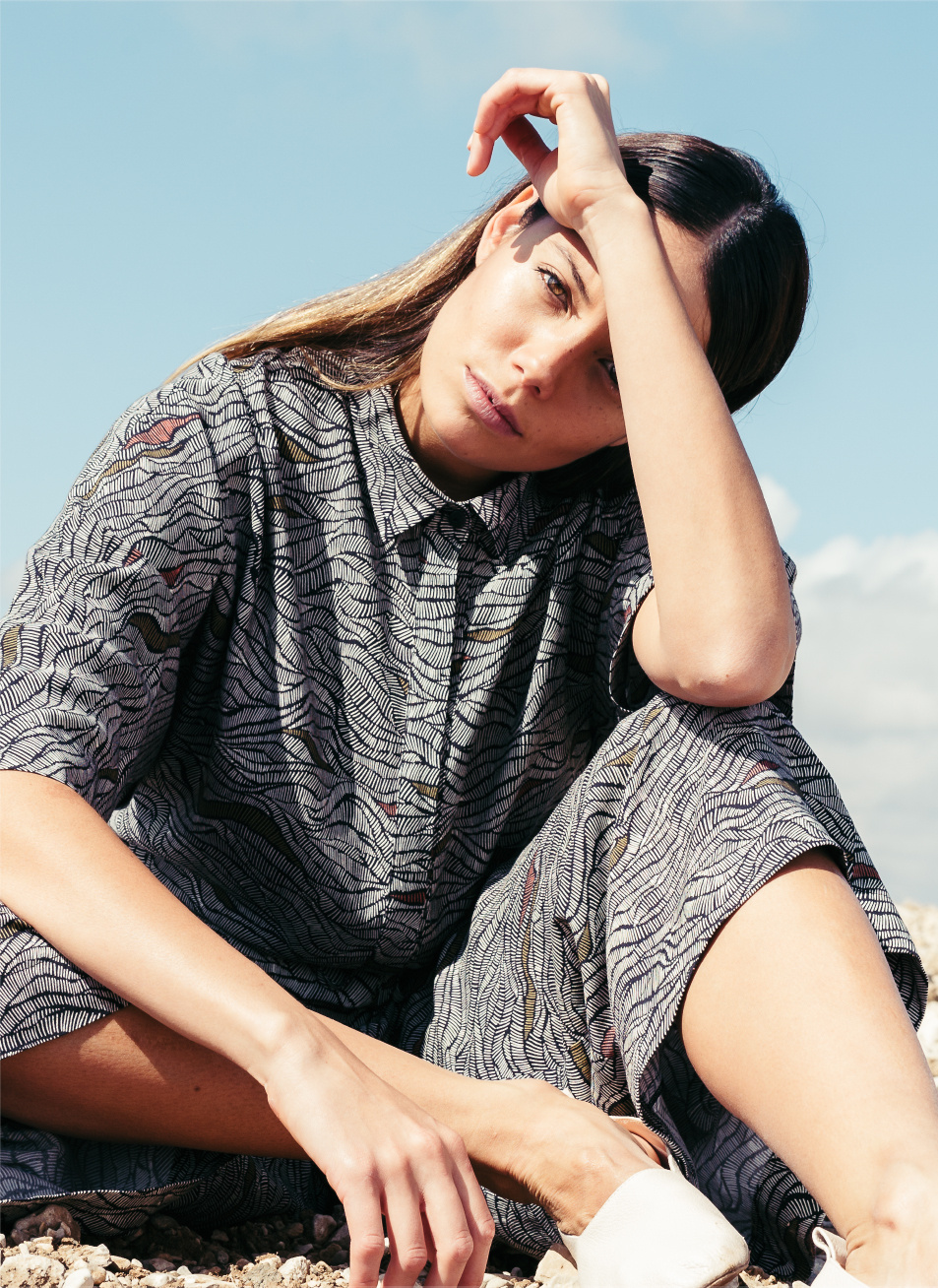 Slow fashion brand SKFK - which is short for Skunk Funk - emerged from the music festival scene of the Nineties, and caters for women who want an urban chic style in their wardrobes. Think Lenzing™ Tencel™ track pants in sophisticated prints, organic cotton sports jackets and recycled cotton sweaters.
As well as the sustainable materials the brand uses on its laid-back-luxe collections (it only produced two collections per year), it designs everything from scratch in Bilbao, before garments are responsibly sourced and produced across Europe, India and China.
Super Vision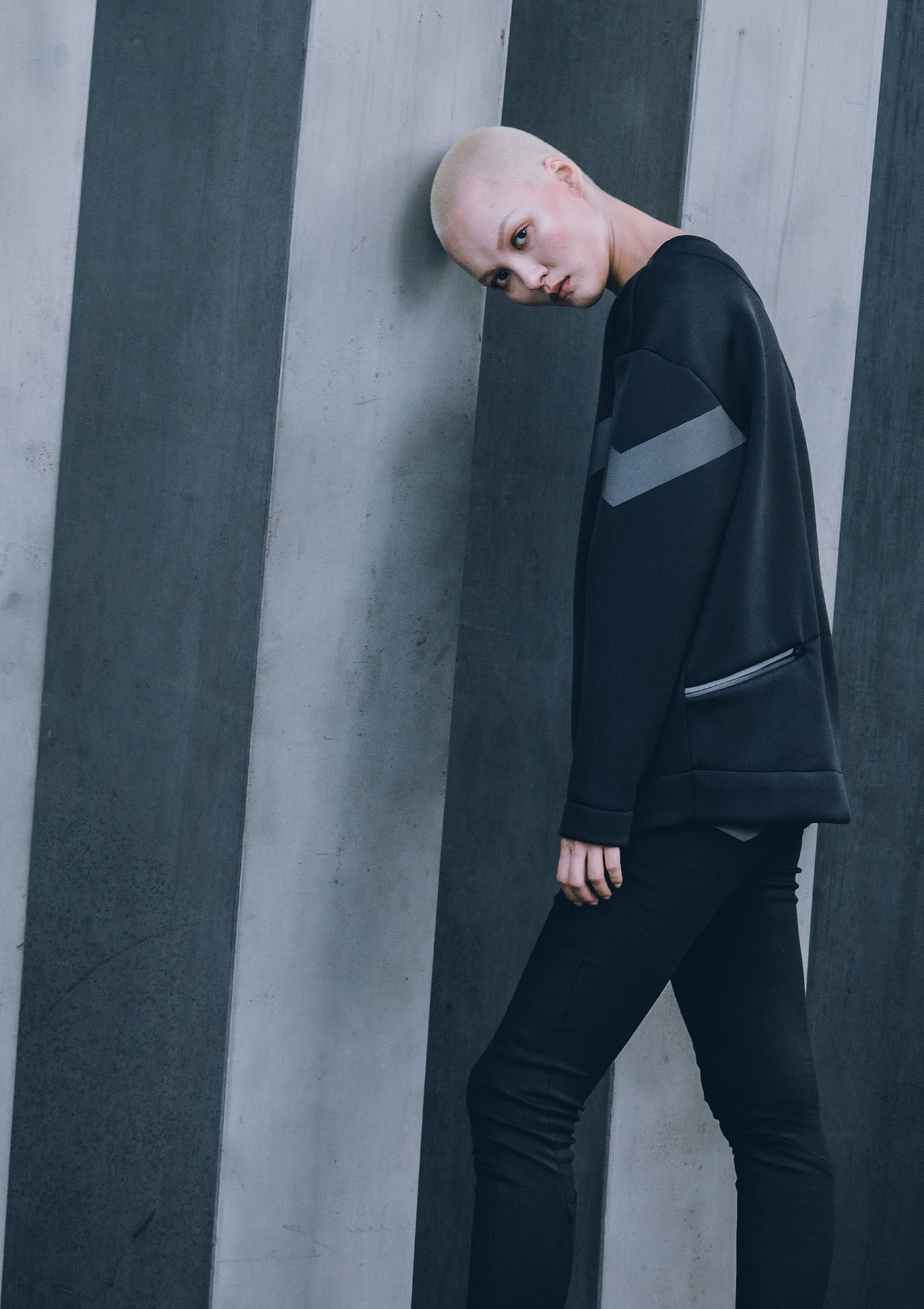 Inspired by his love of cycling, Marian, Super Vision's German co-founder and Vietnamese factory owner, set up his streetwear brand with French-Vietnamese designer Linda Mai Phung. While not exclusively aimed at city cyclists, many designs feature reflective safety strips, which as well as having a safety function, add a contemporary edge.
In addition to promoting the cleanest form of city transport - cycling - the label uses technical sustainable fabrics such as bi-stretch Tencel™ denim, recycled polyester, recycled PET spacer and recycled Airmesh for breathability.
Biji-Biji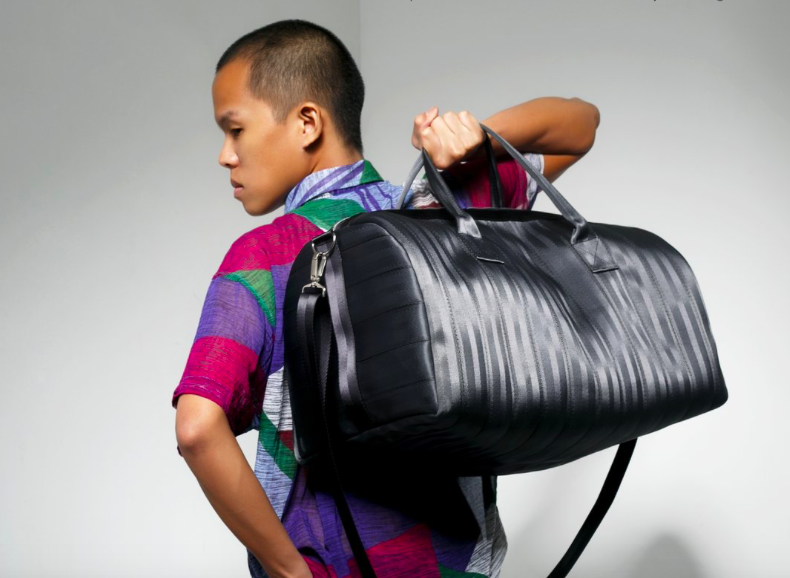 When we think of industrial style, we usually conjure up thoughts of bare concrete floors and metal furniture. But what if industrial style meant actually using industrial waste to create style? That's exactly the thinking behind the Malaysian brand Biji-biji, which makes totes, handbags and rucksacks.
Using materials never usually associated with the glamorous world of luxury handbags, at Biji-biji you'll find a core collection of bags made from car seatbelts. These are sourced from local factories which have no need for them due to off-cuts, colour defects or safety rejects. Seat belts make a brilliant alternative to leather because of their durability.
Mantis World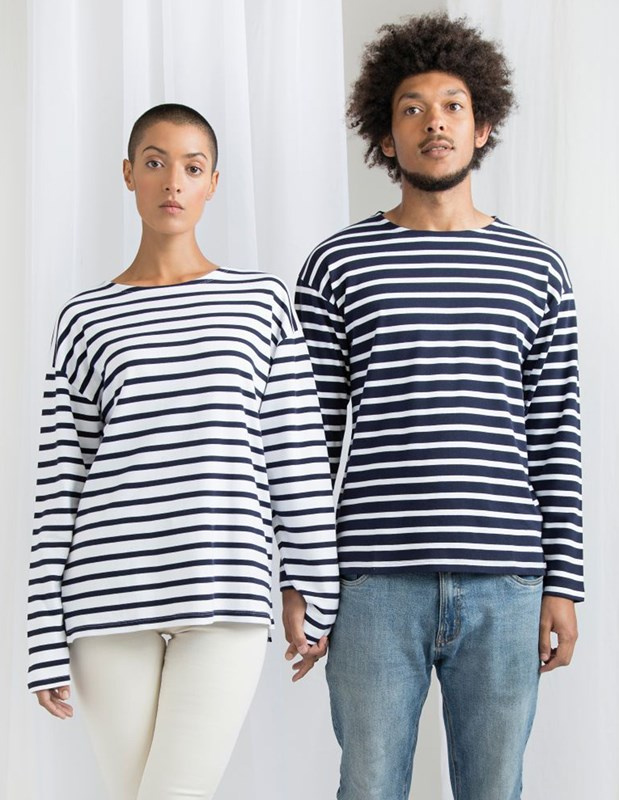 Mantis World has been producing ranges of simple basics for adults, children and babies since 2000. With a customer service team in London and manufacturing partners in Tanzania, Bangladesh and Pakistan, it's the award-winning business that prides itself on saying that it does the following: well made clothing, made well.
Using certified 100% GOTS® organic cotton for its T-shirts, tops, sweatshirts and babygros, and following a strong ethical ethos, Mantis World not only produces clothing that will stand the test of time both in terms of style and quality, but also proves that large scale manufacturing can be done while respecting the environment as well as everyone in the supply chain.
Header image credit: Super Vision
18 April 2019
Author
Notices from our PRO members