Working With Artisans
CO x MADE51 - Craft Products That Change Lives
CO is delighted to be partnering with UNHCR to bring you the MADE51 Hub. A global brand for artisanal home décor and accessories, MADE51 products are crafted by refugees. Each product that reaches consumer hands plays a part in enabling refugees to contribute to their host country's economy and strengthens their ties with local society. Each purchase also represents an unmistakable act of solidarity with refugees and an appreciation for the power of the human spirit.
The MADE51 hub is your go-to sourcing platform for artisanal products crafted by refugees and verified by the World Fair Trade Organisation. From jewellery and accessories to home decor, this is a one-stop shop for those looking to wholesale or partner with artisan groups producing crafts to fair trade principles.
Brands and retailers are an important part of the solution to the refugee crisis. When companies include refugee artisans in their value chain, they are adopting an inclusive business model and creating shared value, connecting their company's successes with social progress.
Download PDF introduction to MADE51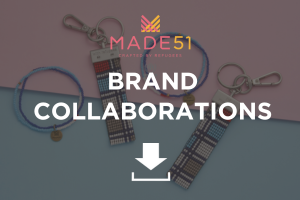 "This partnership embodies the mission of CO - bringing together creative fashion brands with social enterprises that are transforming lives. We are thrilled to partner with UNHCR and the inspirational MADE51 platform" Tamsin Lejeune, CEO, Common Objective
In recent years, more and more global brands are reaching out to collaborate with MADE51 and to include refugees in their supply chains. Download examples of recent collaborations.
How you can get involved:
1. Wholesale MADE51 products
MADE51 has developed a stunning range of products for wholesale. All collections are produced by vetted and reliable enterprises with exporting experience.
Browse wholesale catalogues and access prices and details of how to order.
2. Create a collection with MADE51
Join the likes of Chloé and Uniqlo to develop collections with refugees that change lives.
Get in touch with the team at MADE51 to discuss your ideas or find out more.
3. Become a strategic partner
Partner with MADE51 to achieve long term impact and raise the profile of the brand. MADE51 is seeking three leading brands/ retailers to become strategic partners during 2022-23.
Interested in partnering with Made51? Get in touch to find out more.
"Refugees have skills and talents that only need a chance to grow and flourish, within each piece lies a story of history and culture, and the chance for a person who has fled war and persecution to offer something of beauty and style to the world"
Filippo Grandi, UN High Commissioner For Refugee
How MADE51 works with refugees
Through its vast network of field operations Made51 identifies refugees eager to enter the artisanal sector in a way that builds on their skills and traditions. These artisans are linked to experienced local social enterprises and, together, they develop a market-ready refugee-made product line.
The social enterprise partner manages orders, production and logistics for the product line. As MADE51 grows, these businesses grow too, enabling them to make greater investments in local communities and positively impact the national balance of trade. In so doing, social cohesion is enhanced and refugees are recognised as contributors in their host countries.
"Common Objective's commitment to building a more ethical and sustainable fashion industry is something that we have long admired. This partnership has the potential to bring refugee artisans into the fold in a scalable and impactful way. Through MADE51, CO members can meet their social responsibility objectives while creating meaningful impact for some of the world's most vulnerable producers." Heidi Christ, Made51 lead, UNHCR
Find out more about MADE51
WFTO verified
UNHCR, in collaboration with the World Fair Trade Organisation, verifies the ethical compliance of these business relationships. Prior to engaging a social enterprise partner, UNHCR ensures that the enterprise abides by fair workplace practices, as defined by UNHCR Protection principles and Fair Trade standards. Once a social enterprise becomes a MADE51 partner, their workplace practices are monitored on an ongoing basis.
---
Header image: Made51
6 January 2023
In association with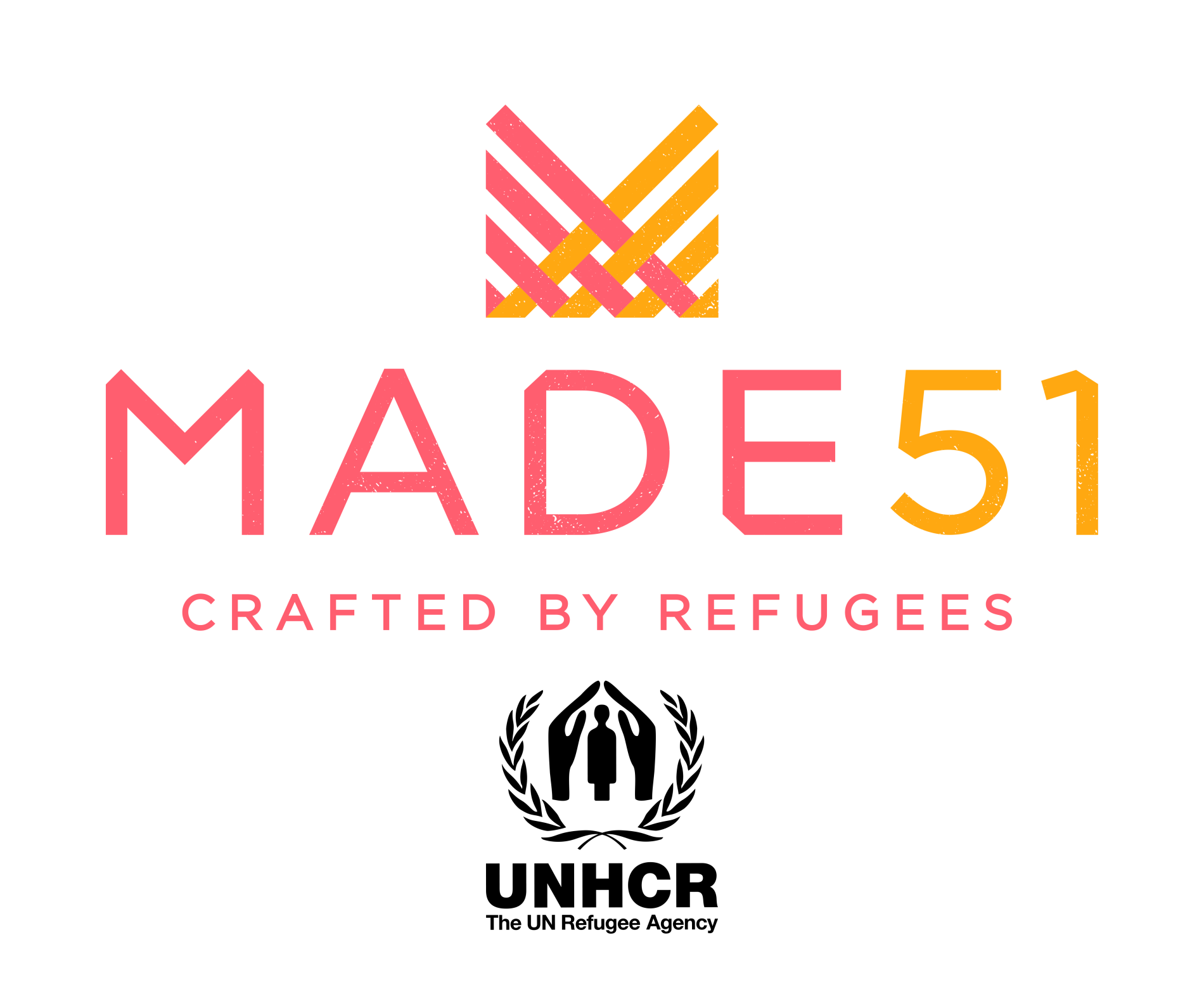 Download