3D Business
Introducing CO 2.0
Introducing CO2.0: The next phase of the Common Objective platform.
COP26 brought to the fore the urgency with which the fashion industry now needs to act on climate change.
Thousands of individuals and businesses on CO are committed to doing Fashion differently - but it's no easy task. Over the last year the CO team has been working around the clock on a raft of new features, to make it easy for members to set targets and operate more sustainably, and to reward best practice.
We are delighted to announce the launch of CO 2.0, the next phase in the journey of the Common Objective platform.
Hear CO's CEO Tamsin Lejeune introduce CO 2.0 in this video. Scroll on down for an introduction to all of our new features, and how to access them.
Access all of CO 2.O today
---
CO 2.0: Tools to do fashion better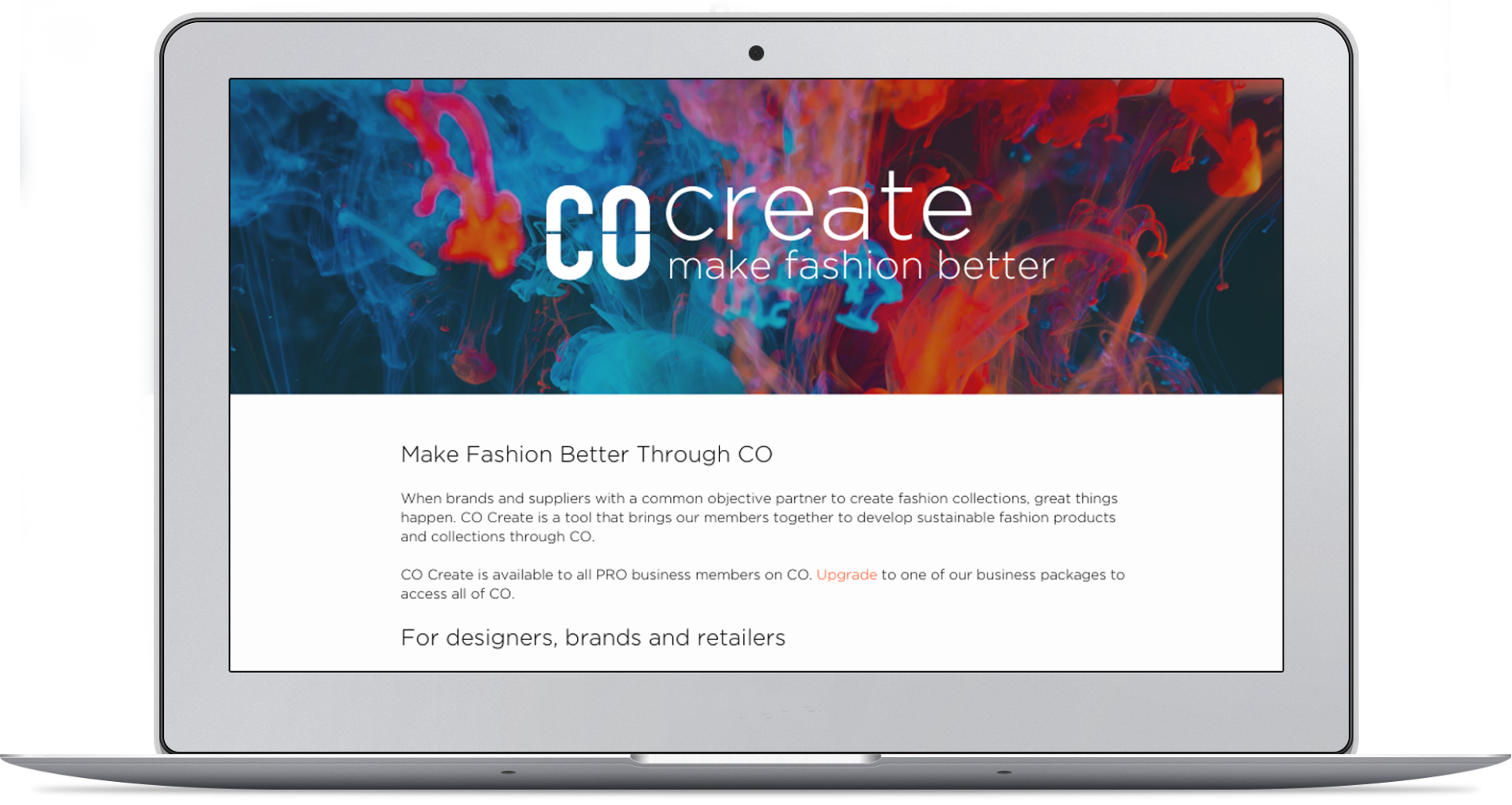 Finding the right sustainable supplier or fabrics can be challenging. CO Create allows brands to post their production projects and suppliers to respond with proposals. Our software integrates content on supplier profiles so that buyers can make decisions in 3D (1.people, 2.planet, 3.profit).
---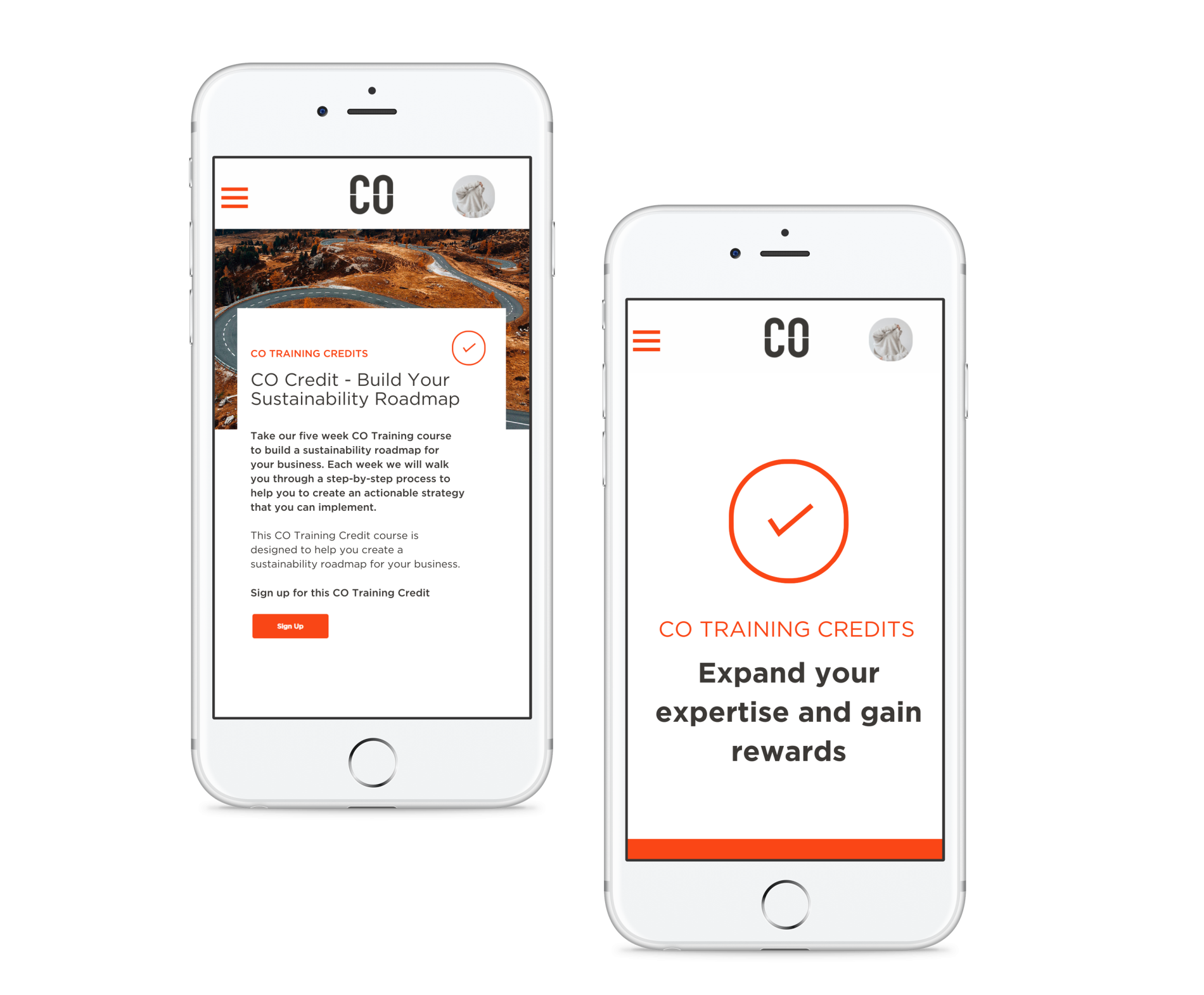 CO Training Credits reward our members for upskilling in sustainability best practice. Bite sized email training courses give members a "credit" on completion.. Every Credit gained displays on the members CO profile and boosts the ranking of any businesses they are linked with.
---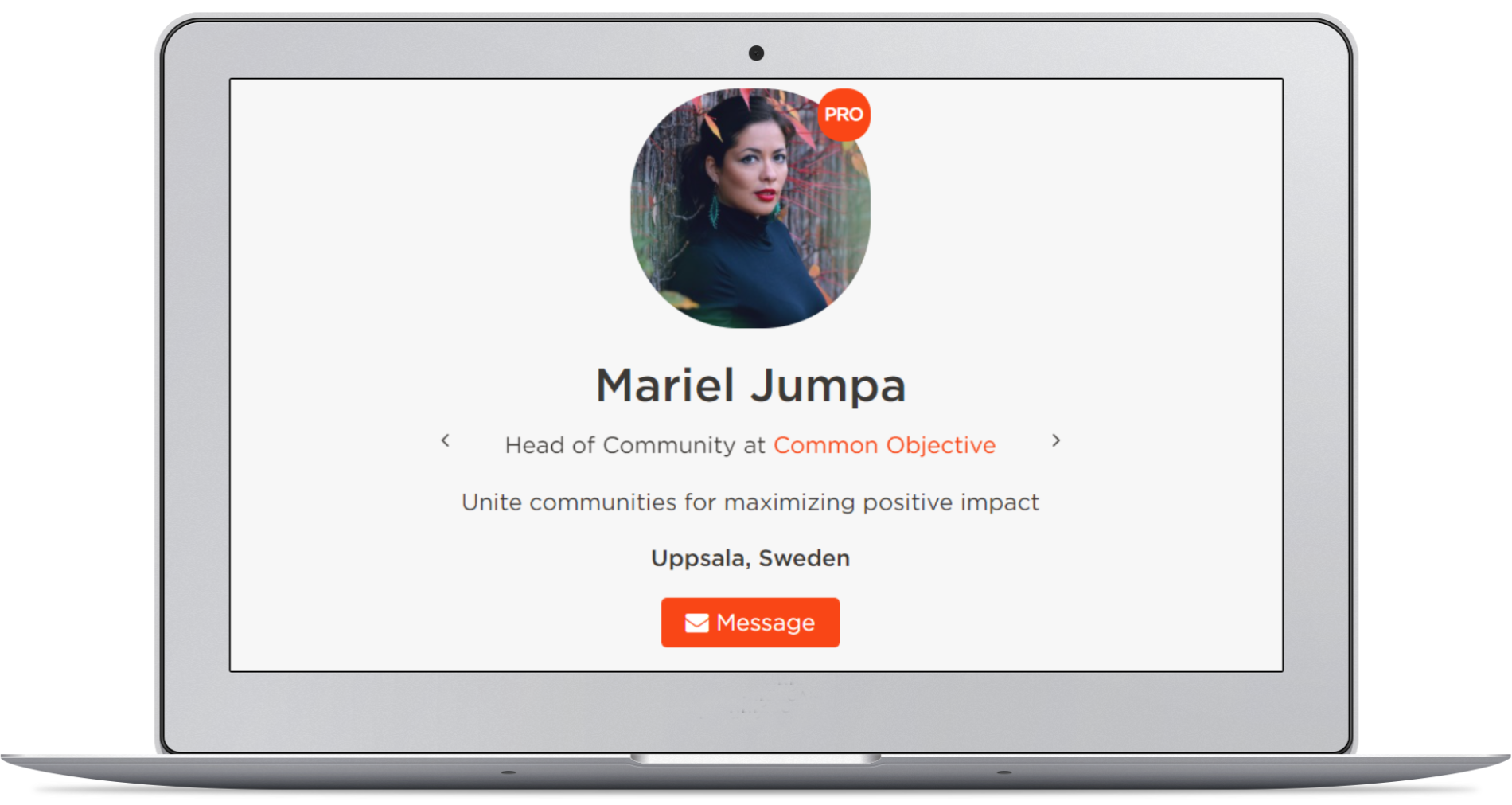 We have integrated messaging with our connect functionality on CO, meaning that anyone on the platform can connect and message any other member on CO. CO's matching functionality allows members to build networks based on job roles and what other users are looking for (eg specific fabrics or products).
---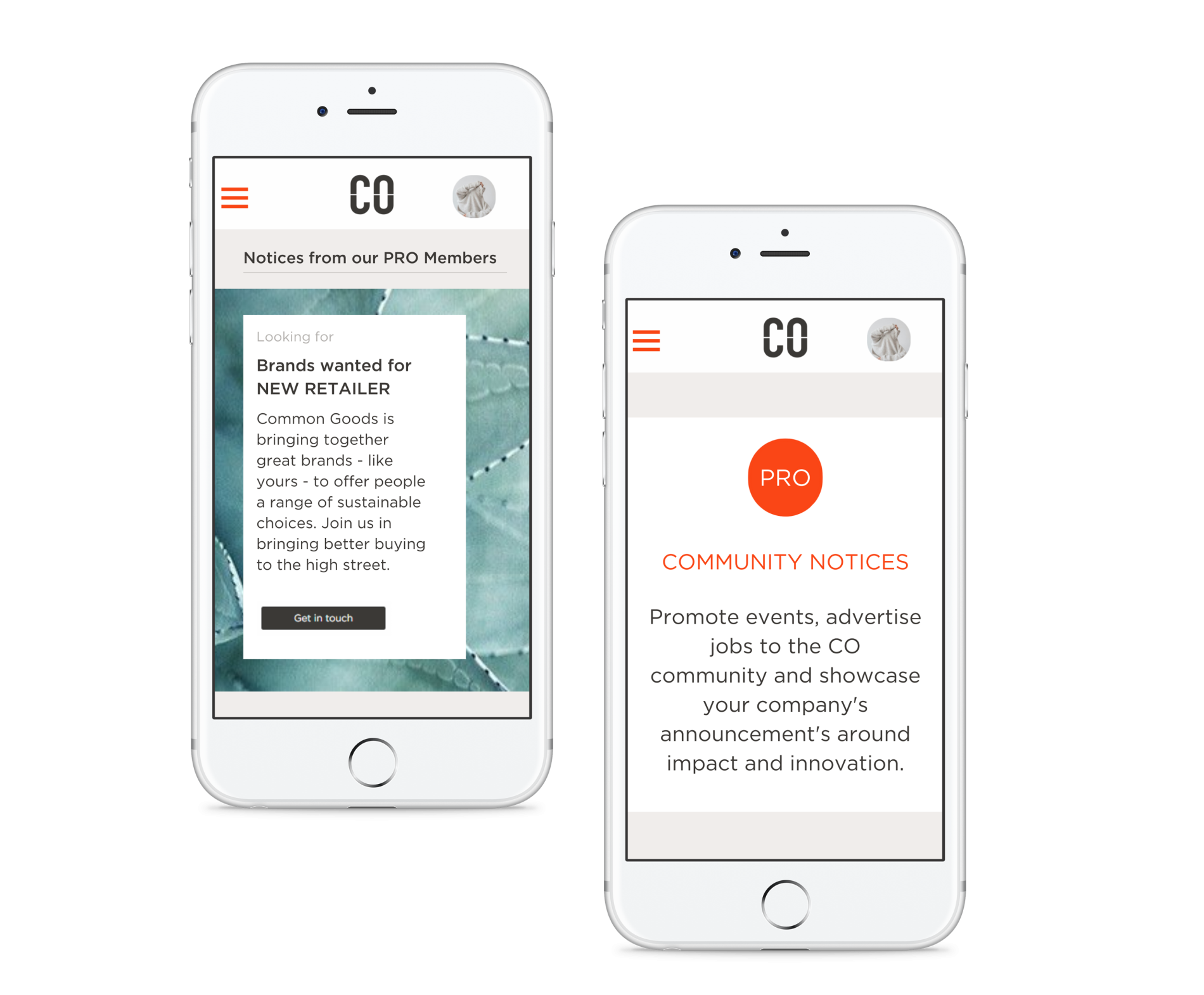 The CO Noticeboard allows CO members to promote news, events, opportunities, and jobs to the CO Community. Notices display on relevant articles across the site, allowing users to reach their target audience. CO 2.0 sees enhanced notice functionality and marketing.
---
‍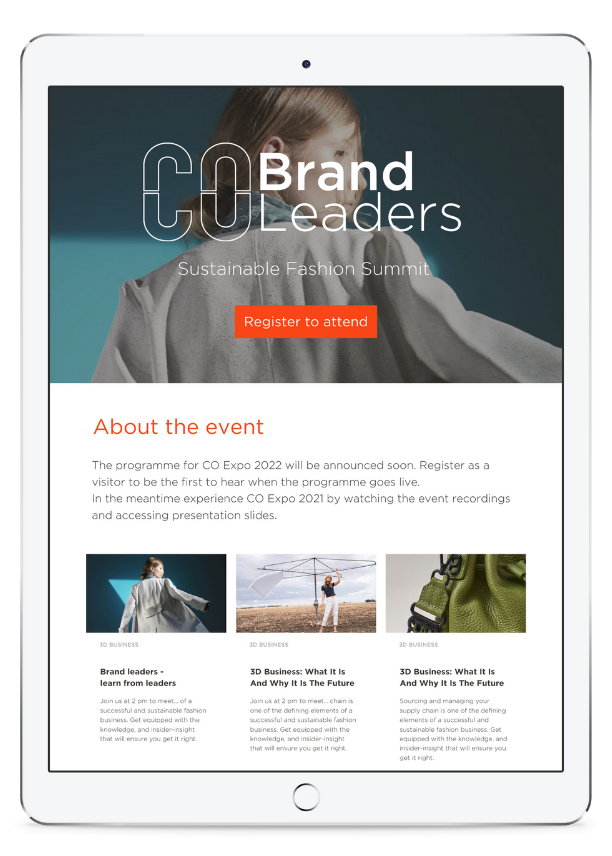 We've ramped up our online event capability with CO Event Hub functionality. This means we can interface our events with the CO community, allowing all participants to connect and network on CO. Our online events will be increasingly housed on CO including CO Expo 2022.
---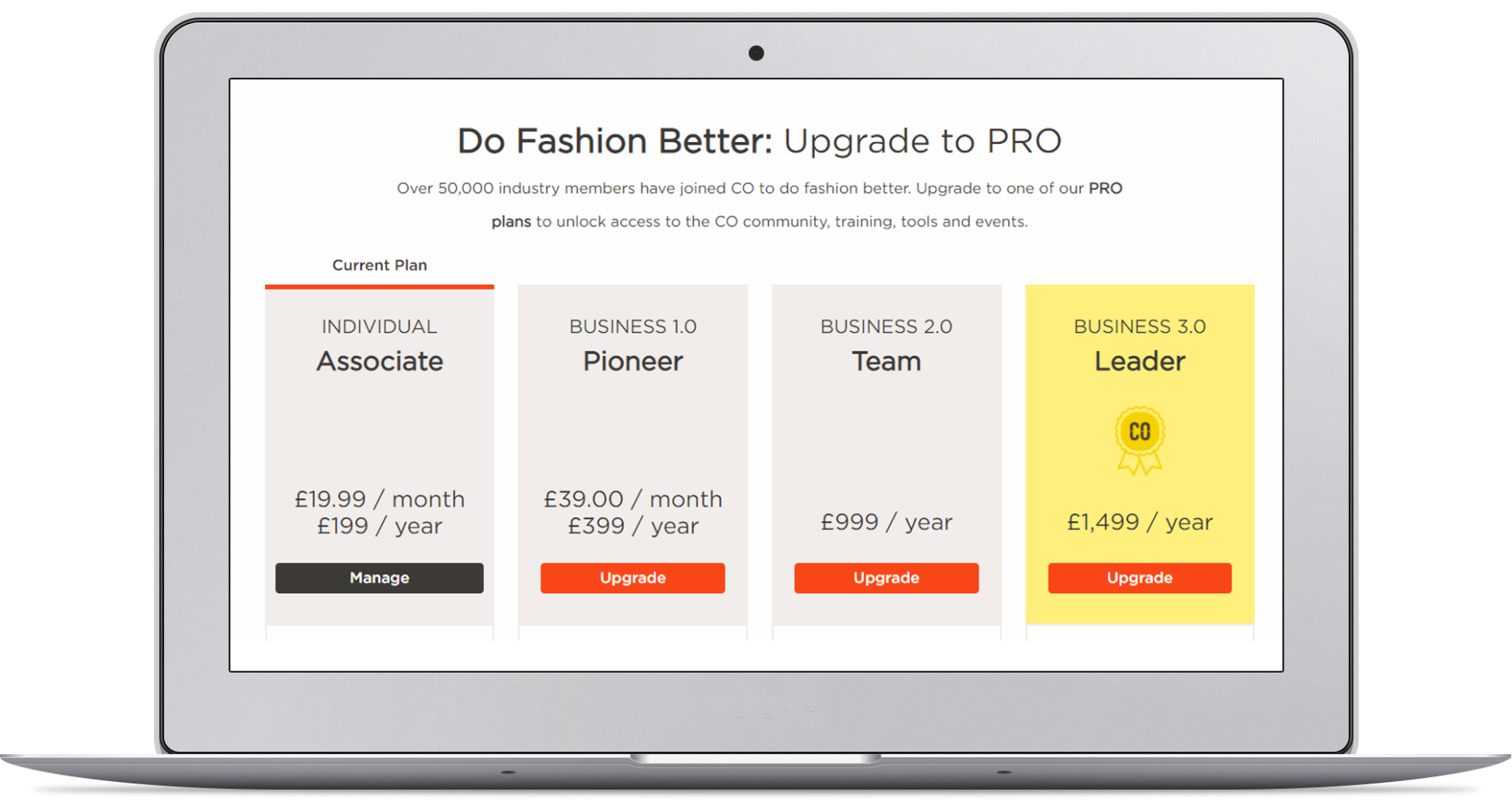 We have launched several new upgrade options for CO members to meet needs and drive engagement on CO. This includes an Associate network for individuals, a Team option for growing and established businesses, and a Leader package to support members in their sustainability goals.
---
Access all of CO 2.O today