Market & Brands
Insider Series: Outerknown
Textile Exchange interviews Shelly Gottschamer, Head of Sustainability and Supply Chain for menswear label Outerknown.
Q: What drew you to using hemp in the Outerknown range?
Hemp has the vibe and feel that's right for our brand, rich texture, lots of character, and it hits all of our sustainability goals as a fibre.
Hemp naturally uses less water and no pesticides. Hemp knits have a tendency to have high shrinking, this can present problems during cut and sew, but we have good partners and they have been able to figure out the controls in manufacturing.
Q: How are you using it?
We use both knits…
26 September 2018
In association with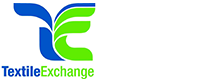 Notices from our Pro members
Innovation • 6 days, 4 hours ago
Film: You, The Ocean and Me
Featuring the latest 'Blue Capsule' swim shorts collection (made entirely from recycled plastics) we hope this short piece inspires us all to make a difference.