Market & Brands
Insider Series: Ecoalf
Textile Exchange interviews Carol Blazquez, the Head of Innovation & Sustainability at leading streetwear and outdoor wear brand, Ecoalf.
Q: What inspired you to dedicate your brand to removing waste from the environment?
I've been working in fashion my whole working life and I met Javier Goyeneche (the founder of Ecoalf) when he was just launching the brand. Here's what happened…
I found out about his work just when I decided I was leaving the fashion world. I had come to the conclusion that fashion didn't match with my personal and ethical point of view of how fashion should be. However, I decided to join Javier in 2010 and …
Join CO to access this content
Common Objective (CO) is the global platform for sustainable fashion. Join 50,000+ industry members committed to doing fashion better, access 300+ resources and tools, attend inspiring events and grow your network.
Sign up for free
21 September 2018
In association with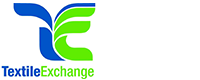 Notices from our PRO members
News • 1 week ago
Recent Published Article
Australian Government is MIA for World Environment Day 2023