Market & Brands
Insider Series: How prAna Use Sustainable Fibres For Athleisure
Mike Pogue of athleisurewear label prAna talks with Textile Exchange about how a sustainable fabric strategy works for them
Q: What does a "preferred fibre portfolio" look like for PrAna?
Currently, we define a preferred fibre portfolio as using the best practices in natural and synthetic fibres available on the market that use green chemistry. Lucky for us, being able to tap into the awesome service of the Textile Exchange Preferred Fibre Reports allows us to be mindful of our total fibre usage and the percentage we are purchasing, which is a key instrument that we use to set goals for future fibres.
In the past…
30 November 2018
In association with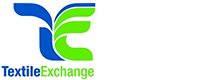 Notices from our Pro members
Innovation • 4 days, 21 hours ago
Film: You, The Ocean and Me
Featuring the latest 'Blue Capsule' swim shorts collection (made entirely from recycled plastics) we hope this short piece inspires us all to make a difference.