Opinion
Brand Collaboration: Good For Business, Good For Sustainability
Brand collaborations that centre around sustainability can deliver strong commercial benefits as well as be a driving force for a better fashion industry for all.
Key Takeaways
Collaborations with, and between, the industry's most pioneering sustainable brands can accelerate better practices across the industry.
Large brands and retailers can use their size and platform to scale up innovation.
Sustainable brand partnerships increase the pool of conscious consumers - growing the sustainable fashion market for all.
No one is too small to make a difference.
Amazon's latest foray into own-brand fashion products was a literal faux pas last week. Not only were they shamefully called out for launching a shoe that looked strikingly similar to the iconic Allbirds sneaker, but they also missed a critical opportunity to collaborate with the global footwear pioneers and make a positive impact on the future of the fashion industry.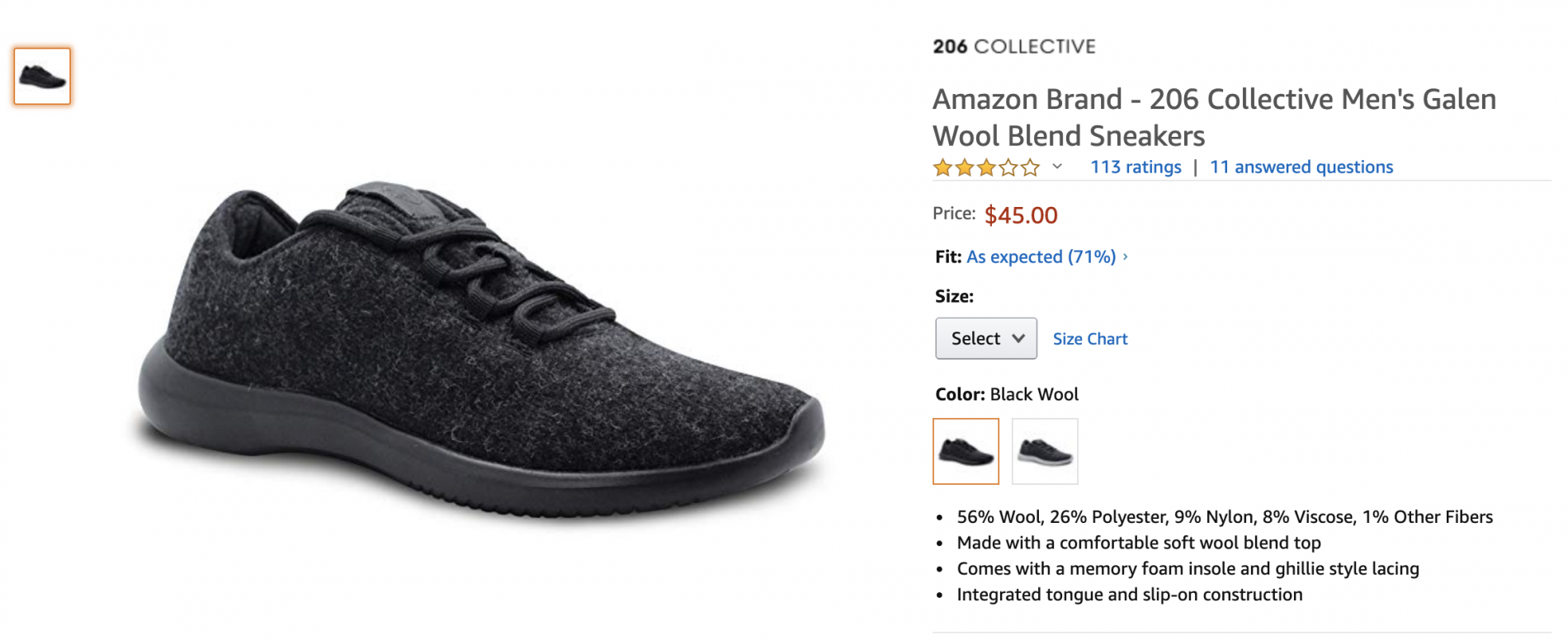 Allbirds cofounder Joey Zwillinger's open letter to Jeff Bezos expressed disappointment rather than fury at the e-tail giant. He pointed out that Allbirds have made their sustainable technologies completely open-source in order to support other brands to follow in their footsteps.
"You can use it. We want you to use it. If you replaced the oil-based products in your supply chain with this natural substitute … we could jointly make a major dent in the fight against climate change."
"You can use it. We want you to use it."
Brand collaborations are not a new concept to the fashion industry. They're a proven way to boost brand awareness, experiment with new product ranges and reach new customers. But, they are also proving to be extremely effective in accelerating more sustainable practices across the industry.
Had Mr Bezos worked with Allbirds to bring this shoe to market perhaps they would have benefitted from both their sustainable supply chain as well as their eye for good sneaker design.
The other approach: Reformation x New Balance
In stark contrast to Amazon, Reformation and New Balance collaborated earlier this year, taking a more forward-thinking approach to leveraging each others' strengths.
To elevate the launch of their footwear collection, Reformation worked with New Balance by bringing a new, eco-friendly perspective to the classic 574 and X-90 sneakers. With refreshed materials like recycled polyester and Bloom algae foam, the collaboration project benefitted both brands in different ways: giving Reformation visibility in the eyes of footwear consumers, and boosting New Balance's sustainability credentials.
The collaboration was a sell-out success that generated a waiting list of more than 11,000 hungry customers and featured on Lyst's top collaborations of 2019.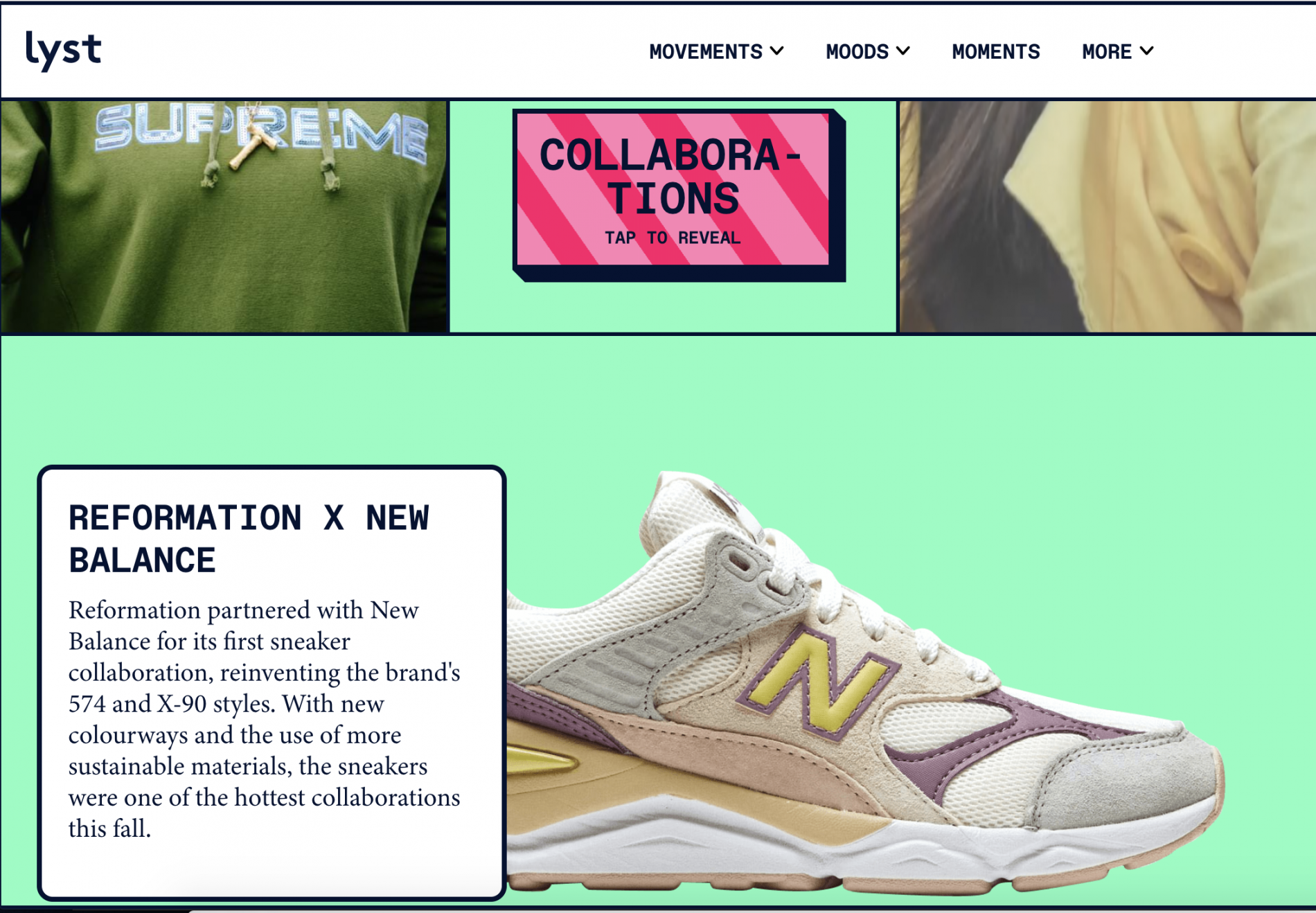 Amazon might have had a similar result had they taken this route and worked with the Allbirds team from the outset, but instead are left with an unimpressive 3.1 out of 5 star rating for their knock-offs, including complaints about poor quality, lack of comfort and missing components.

If this latest blunder isn't enough to convince Bezos that collaboration over competition is the way forward, then here are a few more partnerships that demonstrate the array of commercial and sustainability benefits that can come from brands working together towards a common goal of building a more sustainable fashion industry.
Mother of Pearl x John Lewis: bringing more consumers into the sustainability fold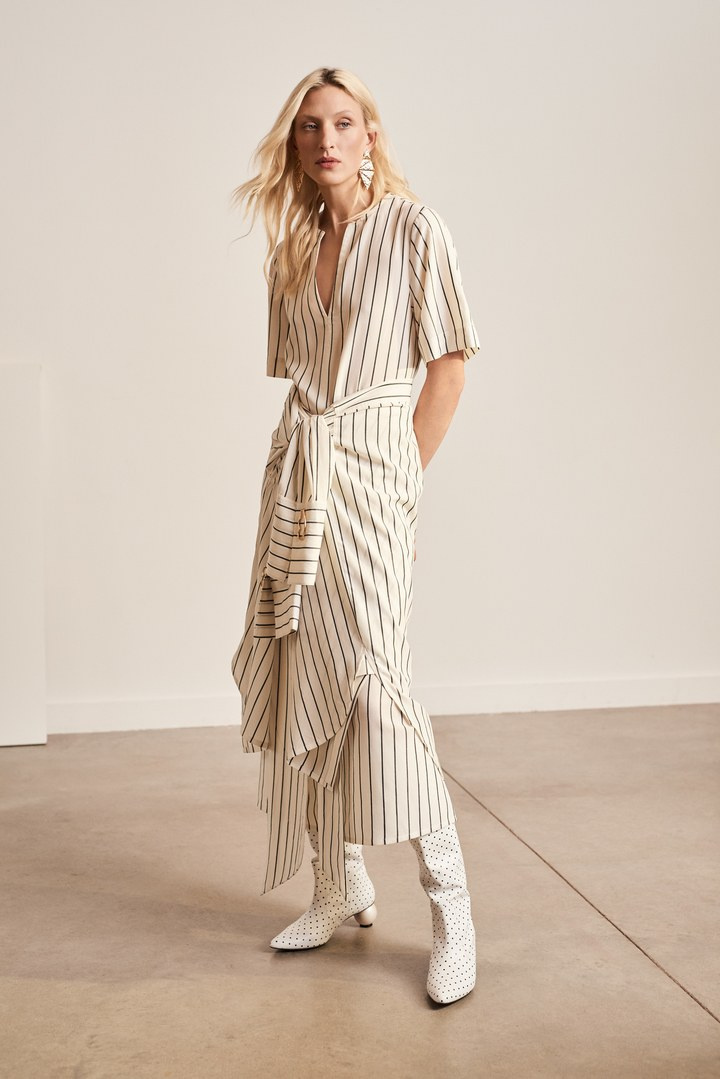 The recently announced collaboration between Mother of Pearl and John Lewis will see this favourite it-girl brand at more affordable prices, but with the same sustainability credentials that both companies strive to uphold. All fabrics used in the collection are either Tencel lyocell or GOTS-certified organic cotton and Mother of Pearl's Creative Director Amy Powney says that the two businesses were already using many of the same suppliers.
The impact of this collaboration is that it shines a light on the possibility for sustainable fashion to exist at different levels of the market. By working together both John Lewis and Mother of Pearl are increasing the market for sustainable fashion for all - "a rising tide lifts all boats" as they say.
The Mother of Pearl x John Lewis collection will launch in April 2020.
Elvis & Kresse x Burberry: peer-to-peer learning
Sustainable brand collaborations can also be a great opportunity for knowledge-sharing between businesses. Many social and environmental innovations in the fashion industry are still nascent or unproven at scale, but combining the expertise of smaller pioneering brands with the size and platform of larger businesses can catapult better practices.
Elvis & Kresse have been pioneers in luxury accessories made from rescued materials since 2006. Beginning with products made from rescued fire hoses from London's fire brigade, the brand is now responsible for saving 100% of these materials from going to landfill every year.
In 2017 they launched a five year partnership with Burberry which will see at least 120 tonnes of leather offcuts produced each year being saved and used for a range of luxury products made with a clever patchwork technique.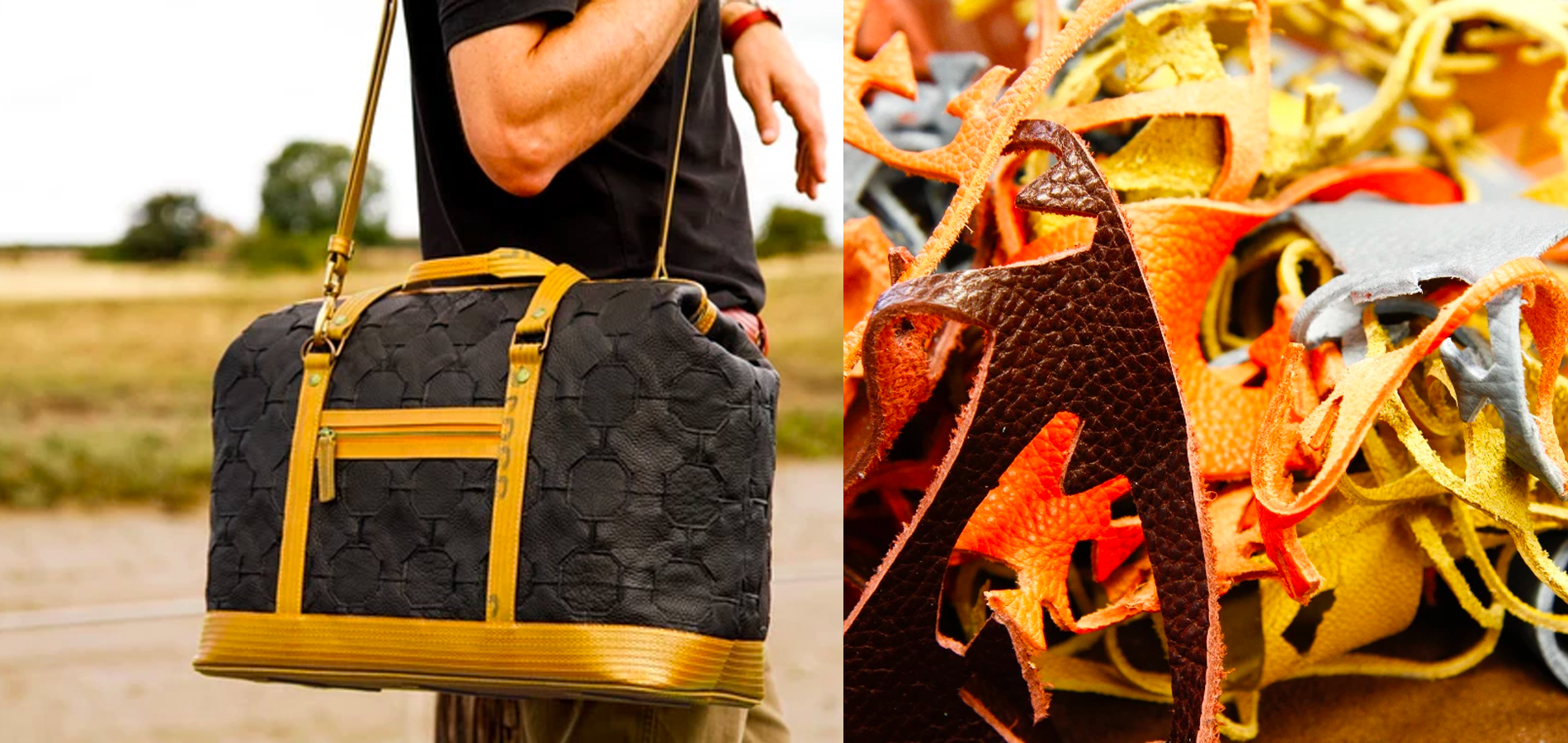 What began as a humble project to rescue London's fire hoses has now grown into a scalable 'textile rescue' business that has transformed how one of the industry's oldest fashion houses thinks about its approach to waste materials.

Raeburn & Timberland: be the sucker fish - and find your shark
CO leader Christopher Ræburn of RÆBURN is at the forefront of responsible design with his strikingly unique designs made from surplus military textiles and parachute silk. Over the years Ræburn has infiltrated his ideas through collaborations with leading global brands - from Clarks to Disney, Eastpak, Barbour, and Timberland. It was this last collaboration that ultimately led to Ræburn being approached for the creative director role at the global outdoor brand.
At the 2019 Drapers Sustainable Fashion Conference, in conversation with CO CEO Tamsin Lejeune, Ræburn spoke of his collaborative approach with these big brands and likened it to being a sucker fish on a big shark in the ocean. You might think that you're too small to make a difference but actually that sucker fish influences the direction the shark swims in, whether they know it or not.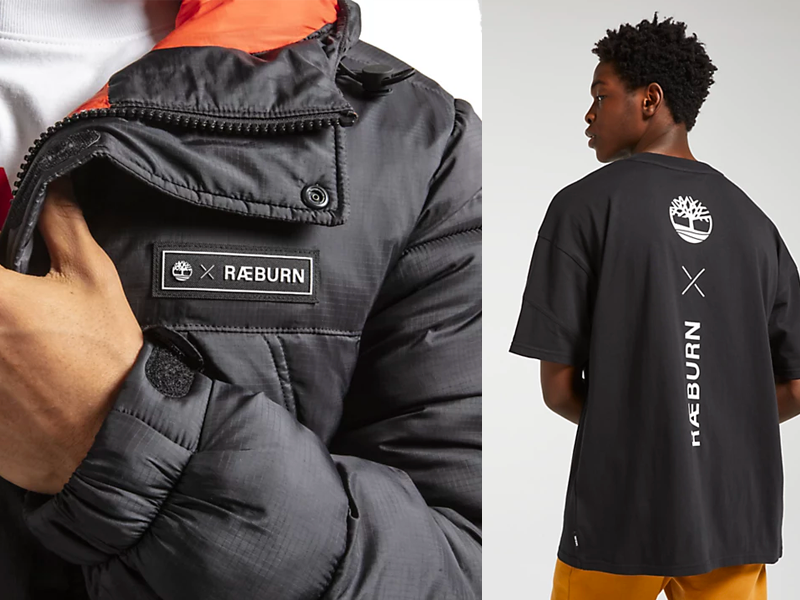 Speaking of Ræburn's appointment in late 2018, Timberland representatives said that he would "elevate the brand's commitment to responsible sourcing, inclusivity, and community".
A year later, this approach is apparent on their website. Their most recent designs include refreshed products made from recycled materials, certified organic cotton, and one of Ræburn's favourite materials, military parachutes.
Sustainable industry = collaborative industry
In an industry traditionally guarded by trade secrets and little black books, it's a rather novel approach to be so open about sharing ideas, let alone customers and revenue. There is something rather humbling about tackling a challenge as big as climate change that has made collaboration all the more appealing.
So, as you look ahead to your 2020 plans, consider how you might work with those around you - not just to drive top line growth, but also to tackle some serious sustainability challenges together.
Header image: New Balance