Circular Fashion
Is Circular Fashion All it is Cracked Up to Be?
Circularity is being hailed as the silver bullet needed to make fashion sustainable but is it all its cracked up to be? We take a look at the commercial and environmental benefits as well as the limitations.
Key Takeaways
Decouple growth from producing new products: circular fashion systems must be a lever to reduce the production of new products from virgin materials
Redesign design: for rental, resale, remaking and recycling to flourish fashion needs to embrace cradle-to-cradle design principles
Make it easy: discover the tech and systems solutions providers who are making it easy for people and brands to rent, repair and resell are key to changing consumer behaviour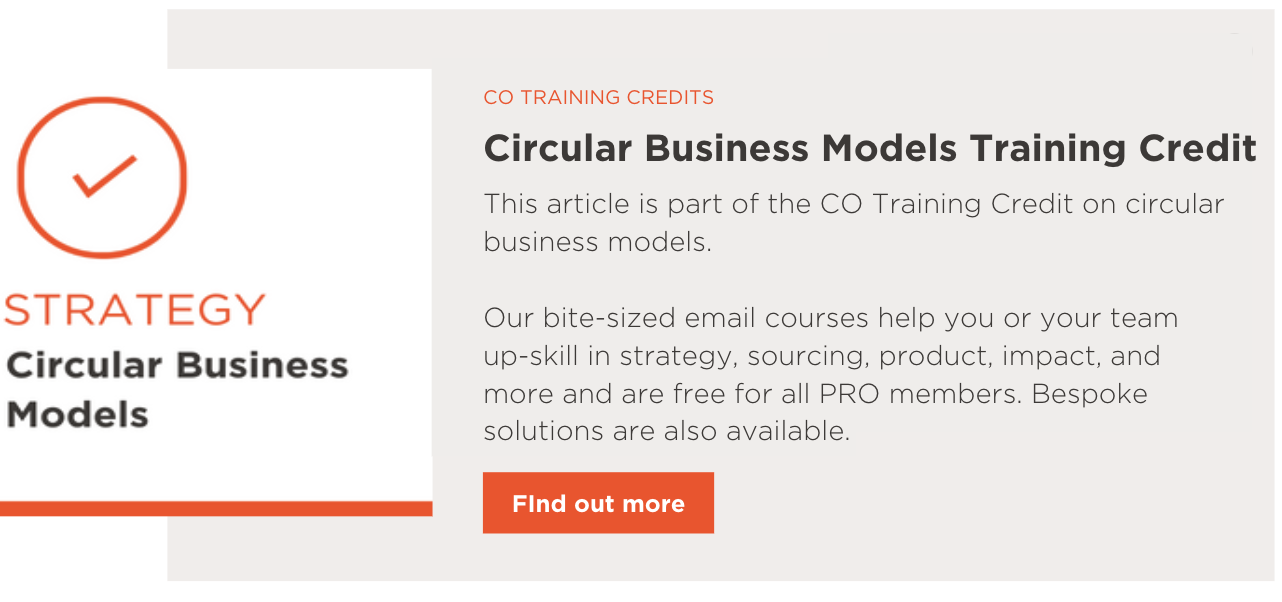 The business case for circularity
There is a growing consensus that brands will have a pivotal part to play in the next phase of normalising circular practices for fashion consumers. The EU recommends that "companies should become champions of this paradigm shift" and ThredUp's 2022 Resale report says over half of retail execs now believe that re-commerce will be an important part of their businesses within the next five years.
ThredUp's 2022 Resale report says over half of retail execs …
Join CO to access this content
Common Objective (CO) is the global platform for sustainable fashion. Join 50,000+ industry members committed to doing fashion better, access 300+ resources and tools, attend inspiring events and grow your network.
Sign up for free