Fibres & Fabrics
Insider Series: Triaz, Producing Organic Silk In China
Textile Exchange interviews Martina Becker Supply Chain Manager for the Triaz Group.
Q: What is Triaz's involvement with organic silk?
Triaz GmbH supports a rather unique organic silk project in China. We have held 50 percent of the Chinese Company "Organic Textiles" (OTEX) since 2015.
OTEX produces organic silk in the province of Sichuan and makes clothing out of it in its own dyeing and sewing factory.
OTEX is the only producer of organic silk in China and makes 30 tons of silk filament a year.
Q: What does it mean for silk to be organic?
The organic silk is made from t…
18 January 2019
In association with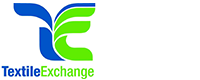 Notices from our Pro members
Event • 1 day, 17 hours ago
Win a CO Leadership Award
Join the webinar to learn about the CO Awards and what it takes to win. Taking place on Thursday 30th September at 4:00 p.m. BST.