Production & Suppliers
About CO Expo
CO Expo is a sourcing hub and annual event programme run through the Common Objective (CO) platform. Access the latest innovation, leadership, and best practice in sustainable and fair trade fabrics, components, and production from all around the world.
CO Expo is organised by Common Objective (CO), the global sustainable fashion business community. Our 60,000+ members represent 28,000+ businesses, from the largest corporate brands and retailers to thousands of pioneers across the industry supply chain. See our annual report for who is on CO and how we work with them.

The CO Expo Hub and events bring together practical guidance, latest innovation, trends, training, and inspirational sustainable suppliers, from materials to production, to packaging, circularity, and more.
Are you a supplier interested in reaching buyers through CO Expo? Download our brochure for full details.
---
Watch the most recent event in our CO Expo 2023 series
Sourcing for Impact
Impact Pioneers, Low MOQ: Learn how to create successful, sustainable product ranges - from industry experts who have done it. Find the perfect sustainable or fair trade partners for your fashion or materials sourcing needs - that share your values and offer low Minimum Order Quantities.

Craft Collections With Refugees: Meet the incredible suppliers behind the UN's refugee fashion initiative - MADE51 - and learn how you can source to transform lives. Hear from the refugees themselves, as well as the brands that have created successful product ranges, and how they have done it.
---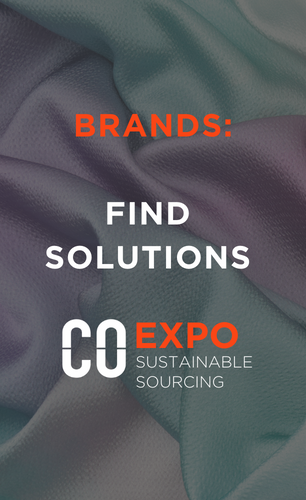 CO Expo: Find Solutions
If you are looking to source sustainable fabrics or production solutions, or to better understand your options, CO Expo is for you. Connect with the industry's pioneers and learn from leaders in the field.
Attend sourcing sessions for guidance, latest innovation and trends, and to help you find the right sustainable suppliers.
Access event recordings, tools, training, and our popular 2-minute sourcing guides.
Browse the highest-ranking sustainable suppliers on CO. Connect with and message suppliers directly.
---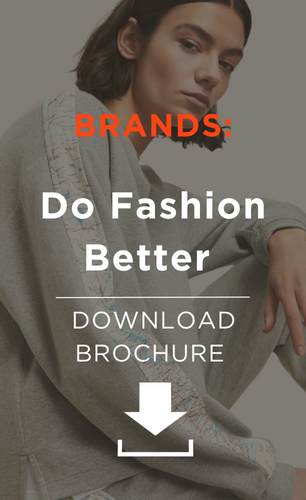 Brands: Make the Most of CO
Find out how you can make the most of the Common Objective (CO) platform, for yourself, your brand, or your team:
Access all PRO member events, masterclasses and training
Access all PRO resources, tools and expert support through CO
Reach CO's 60,000 member community through our noticeboard.
---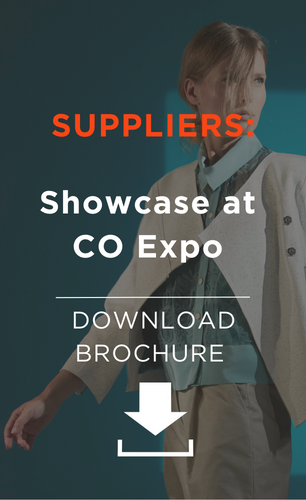 Suppliers: Be a Part of Expo
Suppliers to the fashion industry that are committed to sustainable and ethical best practice can benefit from promotion at CO Expo and across the CO platform.
Download our brochure for full details.
Showcase your products and services to a global buying audience committed to sustainability.
Meet with and message buyers that are right for your business.
Access all PRO content and services on CO, including responding to buyer requests through CO Create, CO Noticeboard, and more.
To find out more, get in touch today.
---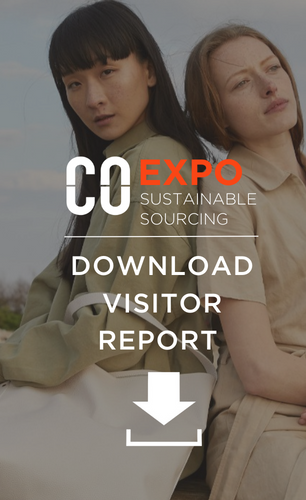 CO Expo Visitor Report
Over 5,000 professionals registered to attend CO Expo during 2021-22. In this report we compile data collected from them in relation to their needs and commitment to sustainability.

82% describe themselves as decision makers
92% of visitors consider sustainability and ethical best practice to be either essential or very important
94% of visitors were equally or more committed to sustainability since Covid-19
Download the 2022 CO Expo Visitors report for more details.
---
Become a partner
Is your business pioneering in sustainable textiles, packaging, or sourcing solutions? Are you a manufacturer working to high ethical standards?
Headline a CO Expo Sourcing session, training course, masterclass, or sourcing hub, and gain profile as a leader in your field through partnering with CO Expo. We partner with organisations at the forefront of best practice to put the spotlight on their work.
If you are a trade body or network, we offer major discounts so that all your members can benefit from promotion at CO Expo and across the CO platform.
Download our brochure for full details.
Book a meeting with the CO team to discuss partnership options and how we can help you to achieve your goals:
Book a meeting with the CO team
---