Production & Suppliers
CO EXPO 2022: About the event
CO Expo 22 will take place online from the 9th - 11th March 2022. The event will showcase businesses from across Common Objective's global supplier base from fabrics to factories, and match them with buyers and brands. The online programme will bring together thousands of professionals and business owners committed to a common objective - great fashion products - made sustainably.
Register as a visitor Register as an exhibitor
With 50,000+ members across 150 countries, CO is the world's largest sustainable fashion network. CO members include decision-makers from the brands at the forefront of best practice in fashion - from leading players like Kering, M&S, and Ted Baker to pioneers like Pangaia, Tentree, Outland Denim, Thought Clothing and People Tree. Suppliers taking part in CO Expo are deeply committed to sustainability and ethical best practice.
New this year: sustainable sourcing masterclasses - insider learnings from leading experts, award winning brands and suppliers.

Check out the CO Expo 22 programme
"We had an amazing time being part of the CO Expo" Vinay Killa, MD, Citrus Fashions, 2021 Exhibitor. Watch all of Expo 21
---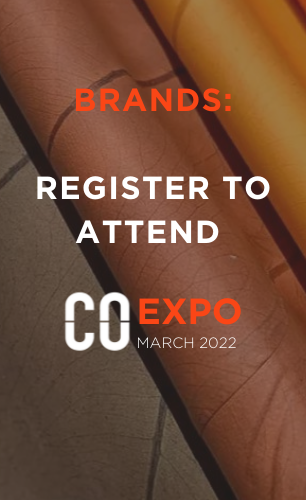 Attend as a visitor
If you are looking to source sustainable fabrics or production solutions, or to better understand your options, CO Expo is for you. Meet the industry's pioneers and learn from leaders in the field.
Join any of our online supplier showcasing sessions and connect with suppliers, free of charge.
Attend expert online sourcing masterclasses - free for PRO members.
Access CO's flagship software, CO Create, to find the right suppliers on CO for specific production projects or fabric sourcing needs.
Spaces are limited- register now to secure your spot.
---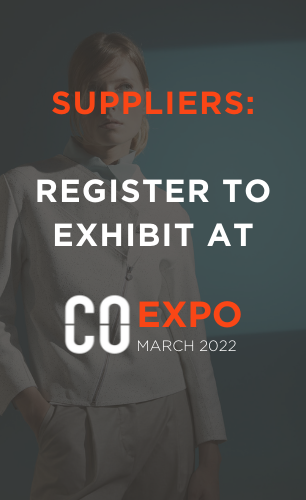 Exhibit at CO Expo
Any supplier or service supplier to the fashion industry that is committed to sustainable and ethical best practice can showcase at CO Expo.
Showcase your products and services to a global buying audience committed to sustainability.
Meet with and message buyers that are right for your business.
Access all PRO content and services on CO for one year, including responding to buyer requests through CO Create, CO Noticeboard, and more.
Register by 17th Feb 22 to access 33% early bird discount and take part for less than £85 per month.
Download the Exhibitor Brochure
---
Become a partner
Is your business pioneering in sustainable textiles, packaging, or sourcing solutions? Are you a manufacturer working to high ethical standards?
Headline a masterclass or thought leadership session, and gain profile as a leader in your field, through partnering with CO Expo. We partner with organisations at the forefront of best practice to put the spotlight on their work.
If you are a trade body or network, we offer major discounts so that all your members can benefit from promotion at CO Expo and across the CO platform.
Download our partnership brochure
Please contact our partnership team for more information.

---